Sex dolls can either be full-sized or half. The latter is called a sex doll torso. There are different kinds of sex doll torso in today's market, they can be divided into two types, female sex doll torso, male sex doll torso. The female torso is perfect for someone enjoys big breasts, vagina, legs, or feet. And the male sex doll torso is for people who love big dicks. If you are ready to buy a sex doll torso, look no further, this completely buying guide is right for you.
What is a sex doll torso?
Sex doll torso is the half body of a sex doll, they can be a big breast torso, vagina torso, dildo torso, anal torso, feet, or legs torso. It has the following features:
No heads, no arms, sometimes no legs or half legs.
Small size, but has the same sex functions as a life-size sex doll.
Human-touching skin experience.
Comes with boobs that can be squeezed and enjoy
3 sexual pleasures can be offered, breast sex, vagina sex, and anal sex.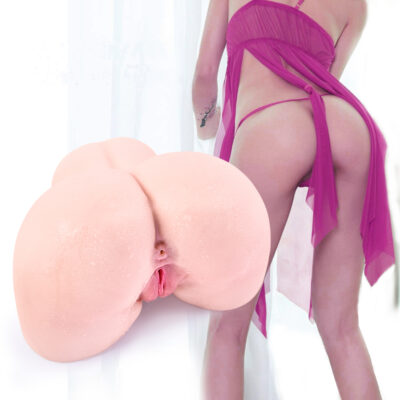 Why should you buy a sex doll torso?
A lot of young people are now enduring social anxiety. They are fearing the social situations which affect them having a stable relationship. And they are not willing to go out or wasting time and money on a boring date. Shouldn't they have sexual needs too?
Therefore, sex doll is now becoming the great solution for fulfilling people sex desire without initiating and maintaining conversations. Besides, there would be no embarrassment or uncomfortable at all but also can enjoy the sex pleasure. Moreover, if you are trying to impress your girl with great sex skills in bed, the sex doll can be a great practice for your first time. As they are:
Small in size: Storage can be a headache for most buyers, as sex doll torsos are designed to be half body, so they won't take up too much space in your closet, it can be store and hide anywhere in your house.
Low priced: A sex doll torso is much cheaper than a life-size sex doll. The price range goes from $25 to $200. If you are on a low budget, a sex doll torso is a great choice for your first buy.
Real sex feeling: They feature big boobs, vagina, and anal so that you will have the same pleasure with their realistic and well-designed holes. Each opening will offer a powerful grip, studded with sensational ribbing for incredible pleasure.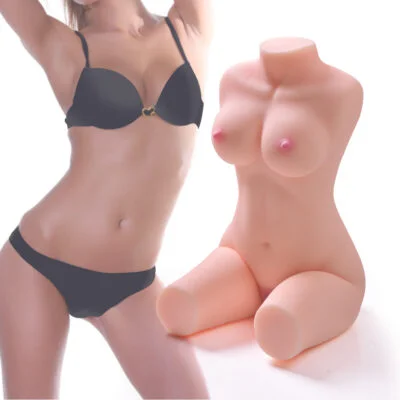 Easy to maintain and clean: In fact, most sex doll torsos have no head and legs, so you don't have to spend much time cleaning and caring. But you should make sure that all the openings are clean and dry after use.
Easy to dispose of: Even the sex doll torso is a long-lasting sex toy, but you may get bored with it one day or want to replace it with something new. They have a small body and no creep head. Therefore, you can throw them in the garbage bin without waking up the neighbors.
More positions to explore: As there are no arms and legs coming in between you and your pleasure. It can be easy to try any sex positions or acts you like. The full body sex doll is too much heavier than a sex doll torso, it's not easy to explore any sex position.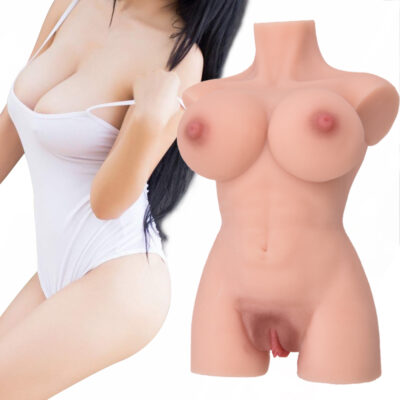 How to choose the sex doll torso?
Material: Silicone and TPE are the most popular material to make the sex doll. TPE sex doll is much cheaper and softer than silicone. It can be stretched and pressure repeatedly without changing the shape of a sex doll. Silicone sex doll is oil resistant, heat resistant, but it's much stiff than a TPE sex doll. In a word, the TPE sex doll is much cost-effective.
Shape and figure: It all depends on your preference. If you are an ass guy, buy the ass sex doll torso, if you are a boobs guy, there are plenty of big breasts sex dolls for you. And before you decide to place the order, ask for them for the factory picture and make sure the shape is the exact one that they advertise.
Size and weight: The smaller size of a sex doll torso, the lighter. Besides, make sure that the weight of the doll is equivalent to your carrying capacity. Actually, the sex doll torso is way lighter than a full-body sex doll, so I think everyone can carry the weight of a torso.
Do some research on the store: The store that owns their factory is much credible than those resellers who like to raise their price. Furthermore, the sex doll forum is the best place for love doll admires and buyers to get help and identify the good or bad sex doll or sex doll online store.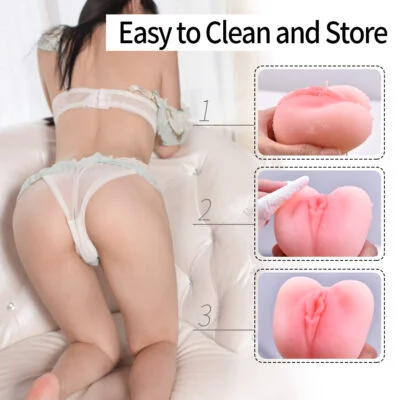 What is the difference between a sex doll torso and a life-size sex doll?
Full body sex dolls have a more complete appearance as they have heads, legs, and arms, their face is made to be more delicate and realistic with the makeups. They look like a real woman with the perfect figure of dangling arms and legs when comparing to the sex doll torso. 
On other hand, they are much expensive than the sex doll torso, as they have more body parts to be built. But, the sex doll torso has no difference when it comes to sex functions, you can have the same breast sex, anal sex, and vagina sex with her if you do not need her to have a real woman looking.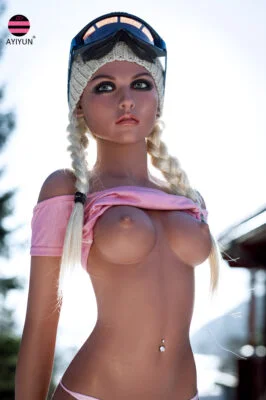 What is the feeling of having sex with a sex doll torso?
When you having sex with someone, you would like to touch her, kiss her and hug her, That's why the sex doll torso is mostly made from TPE material which can give you the same look and feel of skin for the best lifelike sex experience. There is no difference between having sex with a real woman and with a sex doll torso. You can have all fun by squeezing her breasts, grabbing hold of her super-soft, supple skin.
With pert boobs, a slim waist, inviting lips, a tempting vagina, and a beautiful bum, you can run your hands over her sumptuous flesh, squeezing her bountiful breasts, and dive into her pussy or ass to experience an enhanced pleasure! Her vagina is lined with ticklers and teasers for a stimulating massage. Her backdoor is covered with ribs and nubs for a super-tight squeeze sure to drive you wild! No matter what you want to play, she will actively cooperate with you.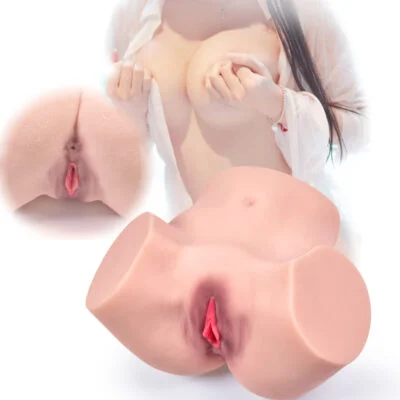 Final word
In a word, buying the best sex dol torso to having fun is a new and fun way to experience sex life. Before you make the decision, you need to do your research on the store, the quality, the size and appearance, and more. No one is willing to pay for a poor-quality product.
Today, a lot of people buying sex dolls not only to fulfill their sex fantasies but to get rid of loneliness. Even in today's society, it's not easy for all people to accept the enjoyment that sex dolls bring to us. But we think it's nothing wrong to explore sexual desire and knowing our body more.