Having a real lifelike sex doll is much more fun than you can imagine. When your love doll arrived at your door, she may be naked or just cover with basic lingerie.
Sex dolls are not only for sex aid but also to release your sex desire and fantasy by dressing them up into different looking. Many sex doll owners enjoy the fashion world by dressing up their TPE or silicone sex dolls. Different changes of clothes, hairstyles, makeups, means different personality they can have. 
As the sex dolls are made of the perfect figure and beautiful face, so they can handle different styles of clothes and makeups. Dressing up the sex doll is like taking care of your dream girl, so making her more attractive and beautiful is a great investment to you, buy one and get various looking sex dolls.
So in this article, we will guide you through all the details of how to dress up your sex doll. Let's dive in now.
Importance of dressing up your sex doll
Sex dolls can't speak and talk, it not just a human-like project to you, they are also a good companion for people who lost their beloved ones. Buying her clothes and accessories is the way to show how you care about her as your partner. Furthermore, dressing up your sex doll will turn you on and build an intimate connection between sex doll owner and sex dolls, because:
● It looks like more human
● It's more sexy and attractive
● It's given the personality
● It can be dressed up as any character as you want, a teacher, a nurse, a soldier, and more.
What type of clothes should I buy for my sex doll?
● Clothes that open completely in the back or front are easier to put on sex dolls.
● Stretchy material – is a great option because you don't have to push and pull too much to get them on.
● Clothes that will not be colored fading. A silicone sex doll can handle the stains, but the TPE sex doll gets stains easily and can't be removed easily.
● Do not buy clothes that have strong pigment colors such as red, purple, black.
● Try not to buy her super tight clothes that would be harmful to her skin and shape.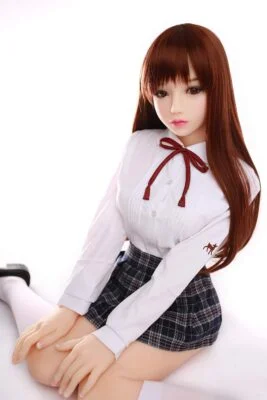 Sexy lingerie
Who would resist watching their sexy dolls in alluring lingerie? It's quite convenient to buy light-colored voluptuous lingerie with g-strings or thongs for your doll. As all love dolls come with a perfectly shaped figure, all lingerie makes sex dolls look like a supermodel. Buy your love doll a set of lingerie based on your preference, you will not regret the decision. Despite looking extraordinarily hot, it is also quite easy to have your doll wear it, compared to shirts and trousers.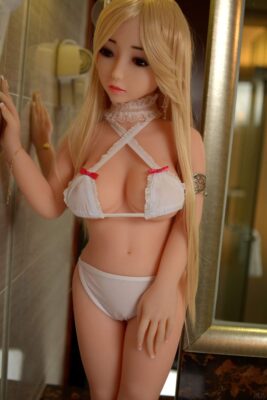 Short skirt and shirt
It's fairly normal to see many doll owners dressing up their dolls in a short skirt with a top or t-shirt. If you opt for this look, try to use some matching lingerie and stockings to complete the look. Most love dolls look adorable when dressed in such style. But it's a little bit difficult to dress comparing to lingerie.
Lacy dress
Most of the guys found they prefer clothes with lacy style. The clothes with a lacy look more alluring and sexy. It's also quite easy to buy sexy lace clothes or lingerie on online stores like Amazon and eBay.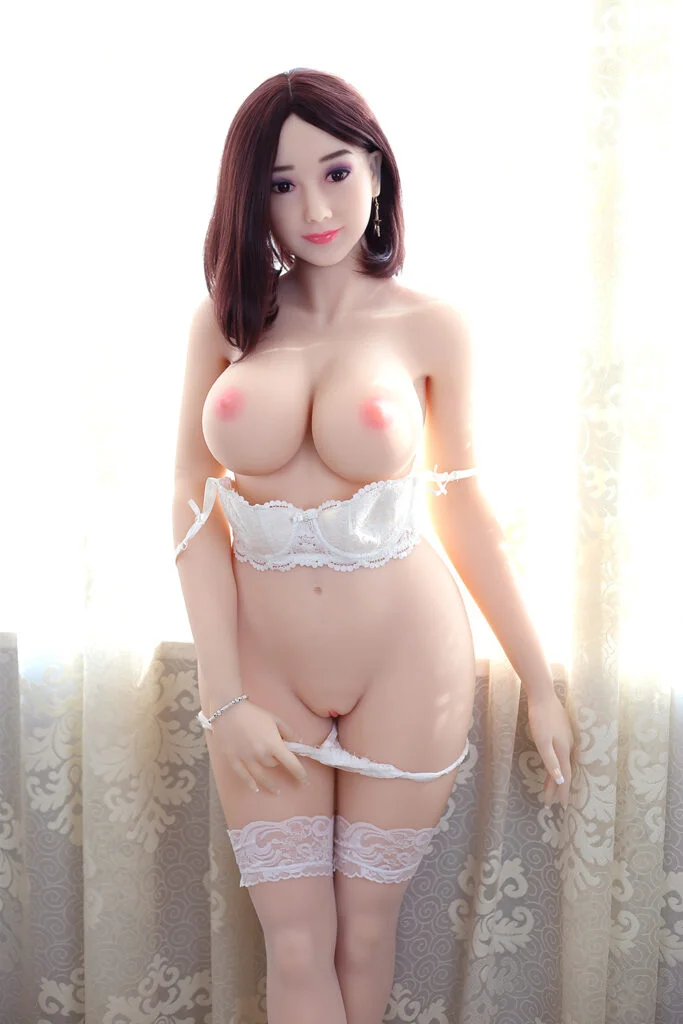 Random costumes
If you have no idea what kind of clothes you have to buy, browse the doll pictures on the ACSEXDOLLS shop. We have displayed more than 200 dolls with different costumes. After reviewing it, you can buy similar style clothes for your love doll.
Here are just a few suggestions based on what doll owners shared on social media. How exciting to dress up your doll and see how she turns you on. Just one and the most important tip is you should pick up light-colored clothes. That will reduce the chance of staining your sex doll skin. If you prefer dark-colored clothes, remember to wash and soak them thoroughly and make sure the clothes won't be colored fading again.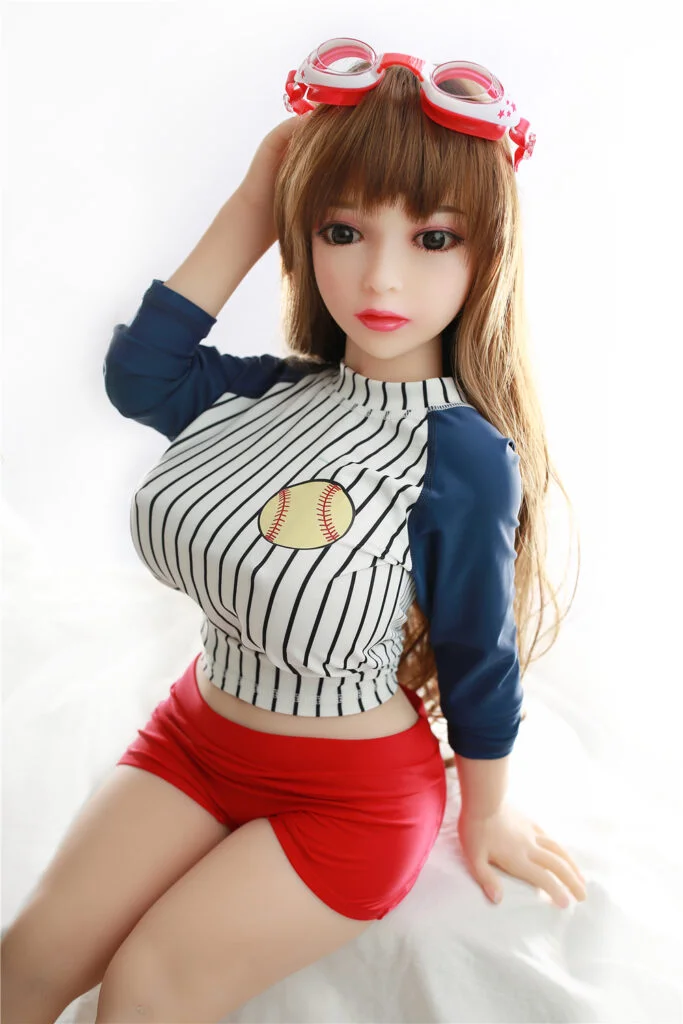 How to measure your sex doll body size?
Of course, sex dolls are not human, so you can't take her out shopping, it's not practical.
It's hard for a man to measure the body size of the sex doll, so many online stores list out each of the sex doll's property, which makes it easy to buy the right size clothes for your sex doll by showing the sex doll measurement.
If there is no measure or no clear measurement on the shop you buy, just try to measure it when you receive the doll. Once you have your love doll, it's not hard to measure it with tape.
Change the sex doll hairstyle
Let's change the sex doll hairstyle to start. The different hairstyle is like changing the different personalities of your realistic sex doll. Blowout, ponytail, Shag cut, extensions, curly, pigtails, or short hair will give you various fresh feeling about the sex doll, make your love doll more beautiful and attractive. Furthermore, the hair color is also an important aspect when you try to buy her new wig. Blonde hair is typical American style for most of the man, if you like someone more wild and full of adventure, you can choose the bright color like pink, red and purple.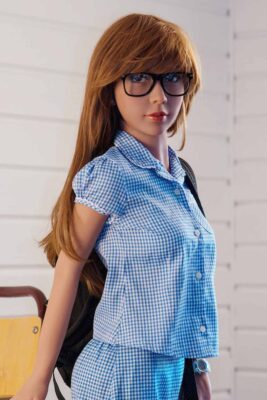 Accessories
Sex doll is created like a real human, they are sexually alluring. A set of accessories complete the look and style of your lifelike sex doll. Necklaces, bracelets, and earrings would be a nice touch. And a nice perfume can arouse your sexual impulse, also make your sex doll smell good. Do not spray the perfume directly on the sex doll skins, that would cause the stains. Spray it on your sex doll clothes to avoid stains.
Furthermore, if you like Japanese anime sex dolls or other movie star characters, buy her the cosplay costumes and make sure she is your favorite one. Roleplay is so much fun when it comes to your sex partner, and it will spice up your sex life again and again.
Additionally, you can also buy her some high heels and shoes to make her appearance more human-like and attractive. Sex doll comes with the perfect body, and most of them are featured with the long and tight legs which can wear any kinds of stockings, the nylon stockings are always sexy, matched with high-heeled shoes.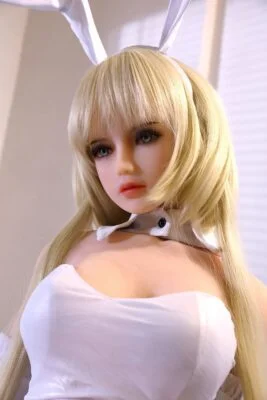 Paint your sex doll's finger and toenails
Most of our sex dolls come with nails painted already. As you might not like the color we painted, you are capable to erase the color with nail polish remover. Buy some different color nail polish based on your preference and you can re-paint her nails in what color you want. But make sure that you won't paint her skin by mistake, so be careful when you're painting her nails.
Wrap up
Here are just some easy tips that can guide you to getting your doll dressed up properly and in the appropriate fashion style. Our simple idea is to help you spice up the romance with your doll. Don't restrict your imagination in dressing them up, it's always exciting to add new flavor to your intimate life. We do hope you enjoy the dressing up fun with your doll to the new sense of fashion.