Maintaining a long and happy relationship is not easy for most couples. No matter how happy and exciting in the first year. Sexual satisfaction must change over time, especially for long-married couples. It's normal and happens all the time, having sex with the same people for 40 or 50 years may get bored and nothing kills a relationship faster than boring.
Sex plays a huge part in our life, and good sex life will make you happy and feel loved. When it becomes a boring routine for you and your man, you guys need to find a way to spice up your sex life.
In this article, we provide the 8 best ways to change, keep you exciting and fresh in your sex life.
1. Share your sex fantasy
Do not feel awkward about what you want. When you are in an intimate relationship, you can tell him about how you feel, share your sex fantasies and ideas, thoughts, with each other without fear. If you want to try a threesome, tell him. If you want to try some new sex positions, tell him, if you like role play, tell him.
If you don't want to sit around talking about it, you can write a letter, note, email it to your partner. Let him understand what you need and how to spice things up for you guys. The excitement tends to wear off as time goes by, but if you guys put a little effort into it, you can feel happy again.
Clear communication can take the guesswork out of relationships, avoid misunderstanding, relieve resentments and frustrations, and increase sexual satisfaction within the relationship.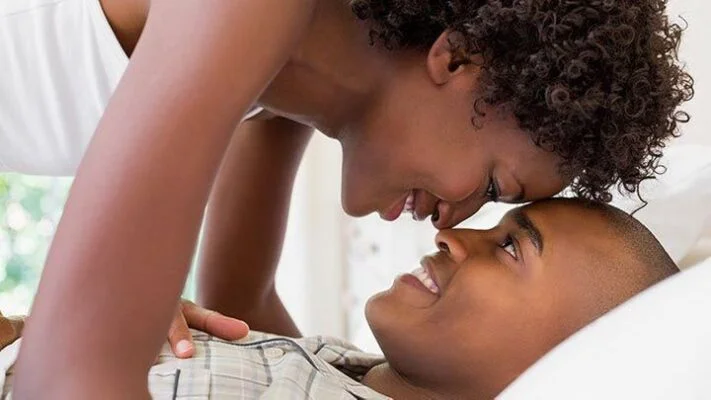 2. Bring a new sex toy
A sex toy is an easy and low-cost way to improve your sex life. For single men, sex toys help them masturbate, it's the easiest way to have an orgasm for most people. Some people may think bringing a sex toy to the bedroom is weird and uncomfortable for your couples. But with a sex toy, you will know how to please your partner and understand her body more.
There are a lot of sex toys in the market, such as vibrators, dildos, realistic sex dolls, and more. Using sex toys during foreplay can make you both getting hot.
Vibrator and dildo are cheaper than a lifelike sex doll, but you can't feel the real sex experience with it. Sex doll is a sex toy that is molded on a real human, it has a realistic face and a super perfect body. If you are on a limited budget, buying a young sex doll is easy to store and move, if you like big boobs that are more sexy and mature, then a BBW sex doll is your type.
Add fun and level up your encounter in bed with your partner by bringing a toy. Many couples also buy sex dolls, they find it a safe way to bring somebody into their bedroom, instead of inviting another human being to join in a threesome, it's exciting and fun. They find the dolls a safe way to introduce another partner as there are no emotions. It's sexual exploration without cheating. If you are open to experimenting with something new, a realistic sex doll would be a kickstart.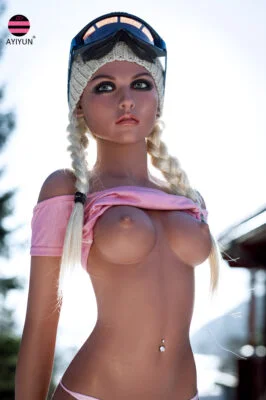 3. Roleplay
Are you fantasy about anime characters or movie characters like superman, or superwomen? Many people have sex fantasies about the superhero or movie star. Roleplay will meet your sex desire and rewrite your sexual history, it's turning him on and keeps him attracted to you. Roleplay can enhance the intimacy between the partner interactively. Before engaging in any kind of role play, you and your partner have to have a serious conversation, find some common interests, establish boundaries, and set safe words, buy the costume. It also helps foster a sense of collaboration that can deepen your connection and intimacy outside of the bedroom.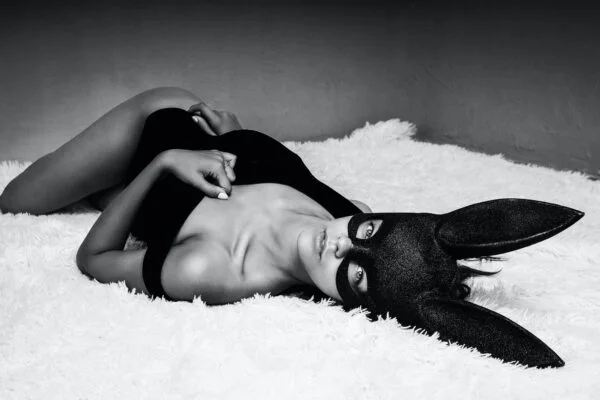 4. Plan a special date night
When is the last time you had a date night with your partner? For married couples, having a regular date is important to keep your passion alive in your marriage. Planning a special date night allows you to focus on your partner, no more house chores, no more kids fighting. Put on a beautiful dress and wear delicate makeup to make you look stunning and attractive. There are many date ideas to spend the night, like watching a romantic movie, get a room, go to a bar or make dinner reservations for the fanciest restaurant in your city.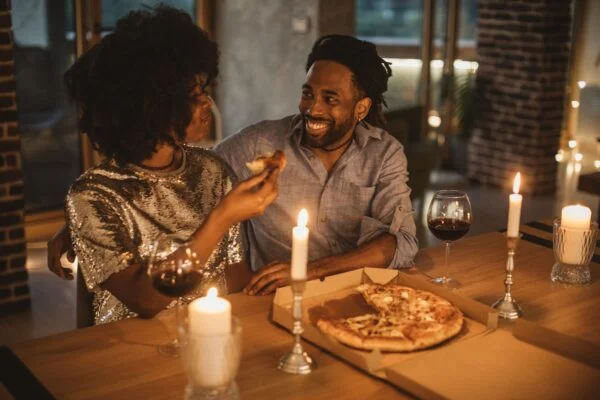 5. Change the routine sex positions
After a long working day, having sex with your partner becomes a boring routine. Sometimes, you don't even have a mood for it because you always use the same position- missionary. Changing the sex positions not always mean intercourse, but oral sex, anal sex(if you are comfortable with it), breast sex could be game-changer for your sex life. Here are some exciting sex positions that worth trying.
What's more, try to have your intense moment somewhere else except the bedroom to keeps a good sex life hot. Taking it out of the house is exciting, you can try to have it in your backyard, kitchen, your car, in front of a window, balcony and any place turn you on.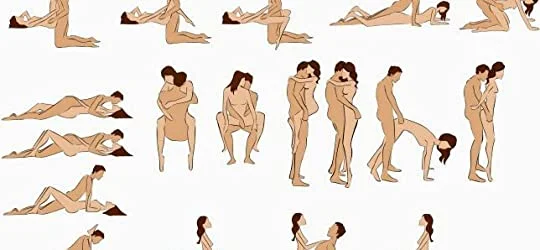 6. Create the right atmosphere
The stress of a long day of work has disturbed the romantic relationship for couples. Creating an intimate environment can help you and your partner get in the mood for sex quickly.
Light up an aroma candle for setting up a fresh smell in the room. Scents like vanilla and cinnamon are more effective for creating an intimate environment and unlocking your sensuality.
Lights are critical for creating a romantic atmosphere. We found that many people prefer dim light to bright light because they can be more adventurous and courageous for doing something they can't in the daytime.
You will smell a lot nicer to your partner during the sex. If you are comfortable with anal sex or oral sex, taking a shower is necessary for both of you. Some couples like showering together as their sexual foreplay, it can bring you two more close and excite for the next play.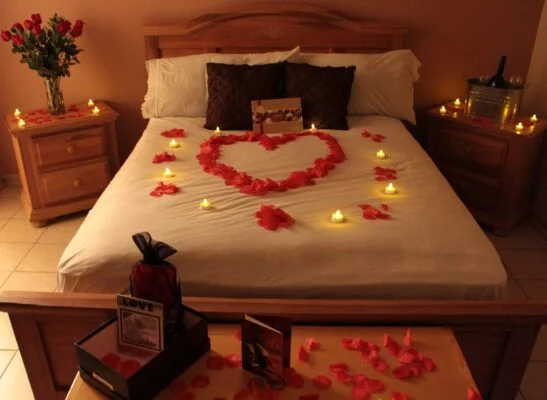 7. Flirting text or messages
Flirty texts for her will get your girl's heart racing and make her think about you non-stop and bring your relationship to the next level. Pretend you are strangers and flirt with each other will get things hotter, it can certainly make regular days a little more exciting. But you must be more creative about what you say to make her smile or horny. Let your partner knows what is in your mind is important, and through a text will be much more fun than say it face to face.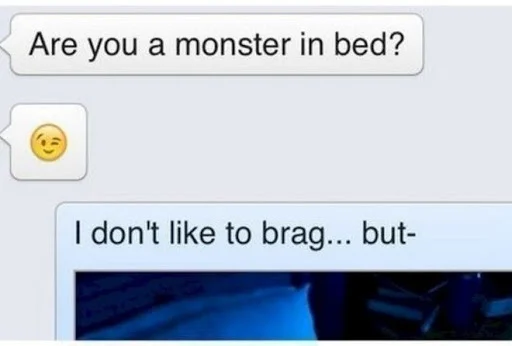 8. Unexpect gifts
No one will refuse a gift, especially the unexpected gifts that will make your partner more surprised and happy. Happy wife, happy life. Get her a bag that she loves, a flower, or anything you handmade will make her cry and can help set intimacy in motion.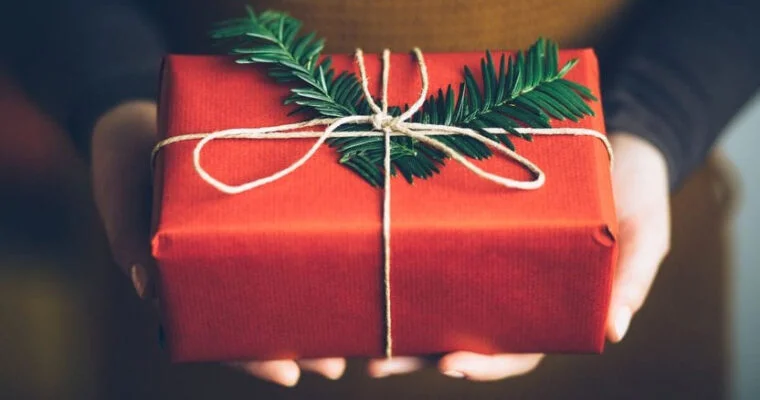 Wrap up
Spice up your sex life doesn't mean you have to do something crazy, or uncomfortable. When you feel bored about your sex life, talk to your partner and figure out what happens. You guys just need to put a little effort into it, it will change a lot and make you feel happy again.