Dressing up the love doll is a fun and exciting journey for all the customers that purchased from Acsexdolls. If you heard the latest sex doll news, you will find that many men are willing to spend their money to make the doll more lifelike with expensive clothes and superior hair wigs. They claimed that" the different clothes, makeups, wigs are giving their doll difference look and personality, it's like dating with multiple women in the same time".
The doll's wigs are an essential part of the look and appeal. It lets dolls play with different styles and experiment with different looks, which makes them look more realistic and beautiful. And the lengthen of the wig can make a whole different look of the doll, long hair sex doll and short hair sex doll are the most common option on our store. So, which length do you like best?
Today, we're going to help you make the decision that is right for you by showing the pros and cons of both long and short hair dolls.
The Pro of Long Hair Sex Doll
It is easier to have a different style
It is more beautiful with trendy color
It's sexier and feels more feminine
The Cons of Long Hair Sex Doll
It gets tangled and messed up quite easily
It takes more time to clean
It takes longer to dry and style
It may use more shampoo & conditioner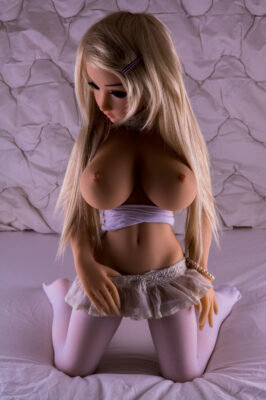 The Pro of Short Hair Sex Doll
It requrie less care and manintianess
It's easy to manage and clean
It makes the doll look more young and cute
The shorter the hair, the quicker the drying time
The Cons of Short Hair Sex Doll
Limited styling options. No long braids, long-pony
Not allowed to grab her hair when you penetrate her from behind
Less fun for dressing up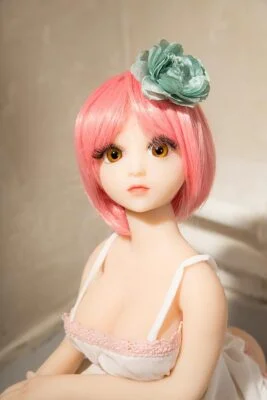 Best Long Hair Sex Doll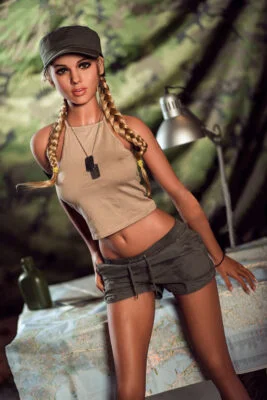 Lydia is a cool army girl looking TPE sex doll, her double dutch braids show her personality and let her stand out from the crowd. She is one of our best sellers and everyone adores her for her unique look and fantastic shape. If you love her, you can change her hair to blonde, brown, short, really short, really long, etc. The wig is easy to remove and install, with different fancy wigs, she can be a different girl for you.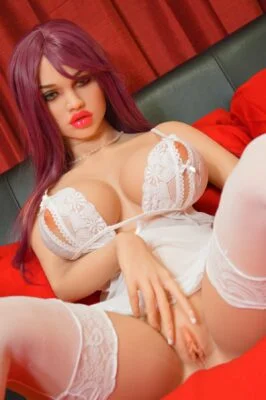 Women with purple long straight hair are always wild and fun. Nevaeh is such a sexy woman that wearing a stylish wig, it's exotic and fascinating. The wig is perfect for Nevaeh, it shows her sexy lips and beautiful face, her eyes are alluring, once you look at her, you will fall in love with her immediately. She is our best young sex doll that is loved by the man who likes exotic women. Her haircuts are perfectly fit her outfit, it can make you turn-on right away. Her juicy lips, fancy wigs, sexy lingerie, and chubby body are combined in one is crazy. No one misses this long hair sex doll.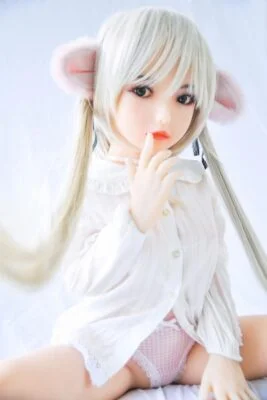 Jeannette is our best mini sex doll, she is one who will make you crazy, look at her beautiful long white hair, it's cute but a little wild. She looks like an elf who comes into your real life, and her small size and short height make her easy to store and hide. If you change her wig, she can be any teenage girl you want. Don't be gentle with her. She likes it rough! You can grab her hair when you penetrate her from behind, it will make her want you more. If you are a man who loves a small body sex doll, she is the one you have to take home.
Best Short Hair Sex Doll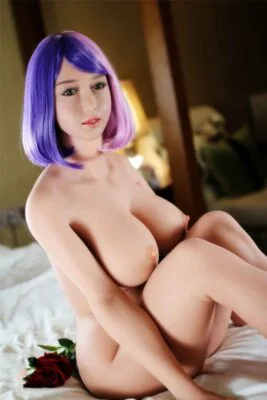 Yeah, I know, you probably see Laura everywhere, but she is my favorite short hair Japanese sex doll, I need to put her on the list. Obviously, you couldn't ask more for a woman like Laura. She is stylish with her haircut, the trendy color brings out her outgoing personality. Any man who likes Japanese porn movies will be amazed by her angle look face and great sex skills. She is a hottie with a pair of bubbly H-Cup breasts that feel lively on your palm and a tight ass that is ready for anal play.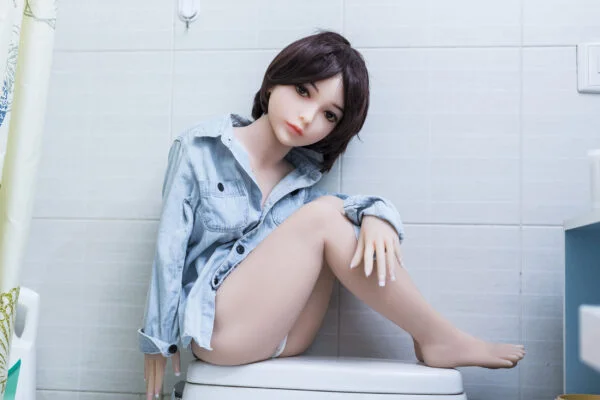 A little boyish girl like Bunny is a treasure for you. She is a quiet and behaved girl who will always listen to you. The brown short hair is quite fit for her outfit, it makes her the cutest one in our mini sex doll collection. She is made from TPE material, so she is soft to touch just like a real young girl. She may be young but her breasts say another way, her medium cup boobs are smooth and easy to squeeze. And you can enjoy the thrill of a wobbling butt and breasts in between thrusts.
If you are interested in having a relationship with a teenage schoolgirl, Kay is the best one you can get. She has the typical bob hair, it's the traditional Asian school girl hairstyle. And she got a bang in front which make her super cute and innocent. And the school uniform tells about what an adorable girl she is.
A man who likes a small sex doll won't regret bringing her home. She won't let you down and always bring joy for you, you can be her sugar daddy and spoil her in any way.
How to Take Care of A Sex Doll's Wig?
Washing the doll's wig regularly
Brush the wig only once it is dry
Brush the doll's hair gently and daily to avoid the tangle
Change the doll's wig regularly
Keep it away from the intense heat
Final word
No matter what kind of sex doll you choose, you need to figure out what is right for you. Long hair sex dolls need more maintains, while, short hair sex dolls need less time on cleaning. The thing is, you can't be reckless with any kind of wig, if you want your love doll to be more sexy and realistic, you must put more effort into her daily dress-up, it's quite fun and joyful. Nevertheless, we are not here to decide who is the winner here, but to help you to choose the best one. And we still believe that your preference is all that matters.