A name is maybe the world's most important word to a person. It's a great connection to our own identity and individuality. It's a word that people know it's you. Moreover, We like to give ourselves nicknames and pet names, to show affection and closeness. It tells us who we are, where we belong, so as the sex dolls.
Every sex doll is unique and special to its owners, they treated her not just as a sex toy but also as a "human being" who can comfort and company them in their life. So picking a name for a sex doll is very important to sex doll lovers and collectors, because it makes the doll more "human" and realistic.
Selecting the perfect name for your love doll can be quite a challenging task! And we can see that many sex doll shops have picked a random name of each doll to identify them, but sex doll owners love to pick a name that is really meaningful and bring out the personality of the doll. If you don't have an idea of picking a name for your dolls, here we got the 15 most popular sex doll name suggestions. These names are worth considering.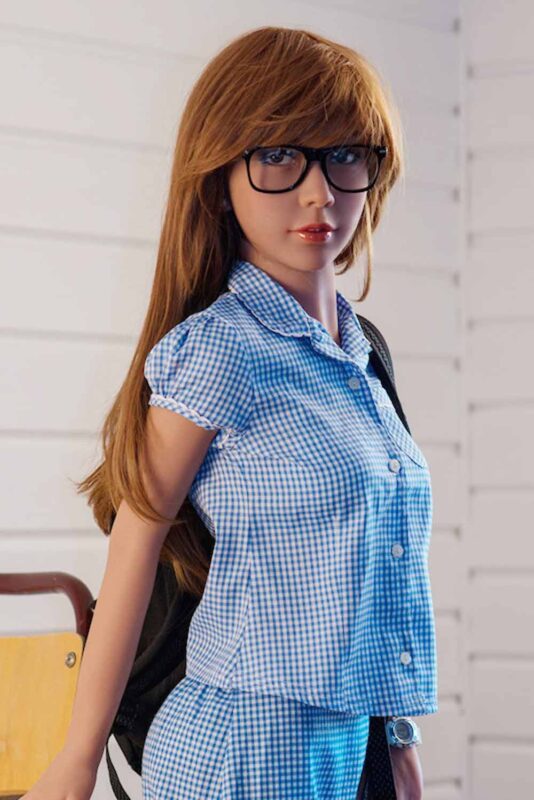 Best Name Suggestions For American Sex Doll
American sex dolls in our store are the most attractive collection for sex doll lovers, they have the perfect figure and beautiful eyes, blonde hair, and wild personality. They love exploring the new sex position with you and are more wild at the bed. In this collection, you will find the curvy and fat American sex doll, slim body sex doll, American pornstar sex doll to meet your unique tastes and preferences. Picking a perfect name for a perfect American love doll is exciting, and here we pick the 8 best names for your love doll.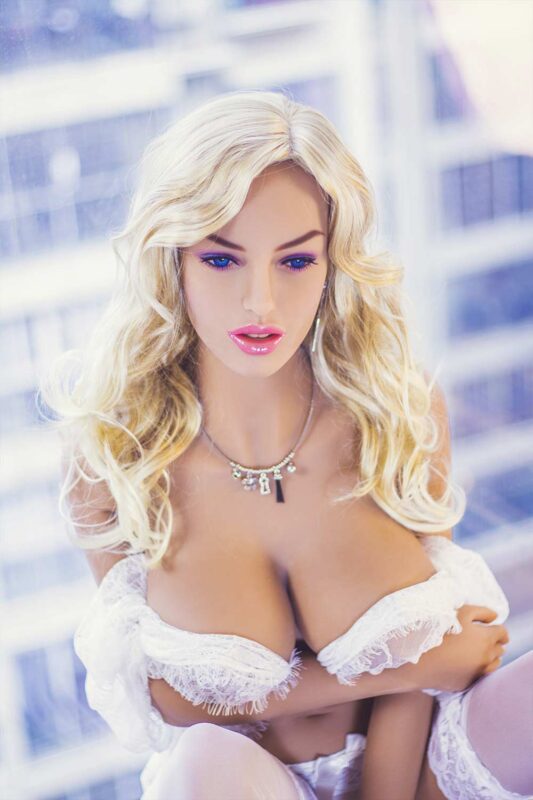 Madison
This name comes with a super cute nickname, Maddie. Madison is an all-American name that can feel as upscale as it does outdoorsy. A beautiful name for a wild and sexy lifelike sex doll.
Binaca
Bianca is a perfectly suitable name for a blonde sex doll! Any woman name Binaca is elegant, beautiful, and educated. Since it literally means "white" in Italian, Bianca represents purity and kindness.
Lily
The beauty of a fresh, dewy flower is so simple and majestic. Lily is a name that suits blonde girls so perfectly. It's hard to picture a beautiful Lily without a big smile on her face! A popular mini sex doll name is used a lot by our customers.
Carrie
The name Carrie is one of the most popular names of Americans and it means Free. It is also of English origin, where its meaning is "strong". Anyone named Carrie can be a most powerful woman, so this name is more suitable for young sex dolls, one has a height above 140cm.
Fiona
Fiona is on the top trending Girl names list. It can be considered either a Latinised form of the Gaelic word fionn, meaning "white", "fair". A great girl's name for your beloved sex doll. She is a good listener and has great companionship after you give her this name.
Olivia
Olivia is a popular girl's name and one of the top names in English-speaking and European countries. Olivia will be a perfect name for a mature sex doll, she is kind and warm, who can give you comfort after a long day of work. And the best sex skills she gets will blow your mind.
Jennifer
Jennifer means "fair one" or "fair phantom" or "white waves". In cornish, the meaning of this name is "fair and yielding". Sexy, fun, and beautiful are all combined in a name called Jennifer. An excellent name for a BBW sex doll who has a curvy figure, big boobs, and a huge ass.
Angelina 
Angelina is one of the most common and popular girl names in America. Angelina is of Greek, Italian and Spanish origin that means angel or messenger of God or the guiding spirit. Obviously, a name which is the mix of attraction and danger for an exotic sex doll.
Best Name Suggestions For Japanese Sex Doll
Japanese sex dolls are also called"dutch wives", as we all know that Asian girl has a younger face and innocent look, so they are one of the most beautiful looking women in the world. Japanese sex doll looks exactly like real Japanese girl (or, well, even sexier). Her breasts, her hair, her lips… the attention to detail is stunning. They all have a killer body, silky smooth skin, big and perfect-shaped boobs, a reasonable price, and a mysteriously beautiful face. So if you're looking for beautiful female Japanese names, there should be something you'll find intriguing on this list.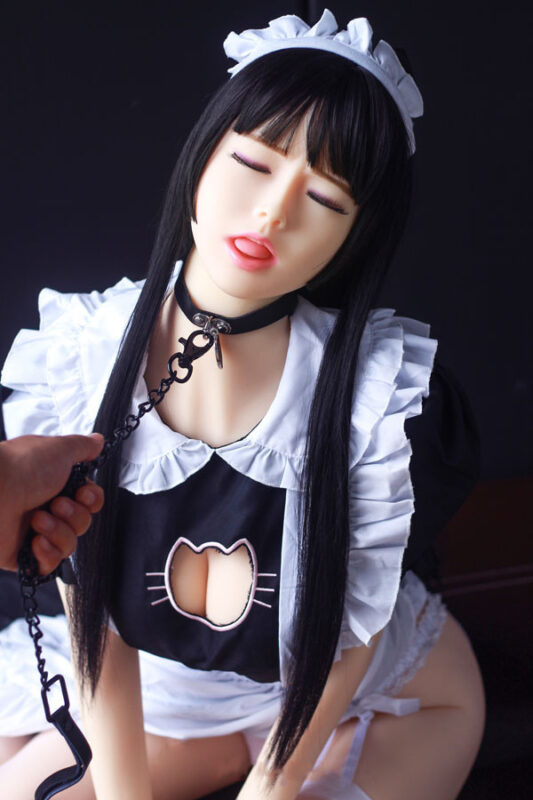 Aiko
Aiko was a trendy Japanese girls' name at the beginning of the 20th century. And it means love, affection, and child. Aiko will be the one who always looks after you and listen to you, she will never leave you with another man, as she is your wife and lover at the same time. It is one of the best names for Japanese young sex dolls.
Akemi
Akemi is a gender-neutral name, and any girl whose name is will be a beautiful and bright person. It's a great and catchy name for a small Japanese sex doll.
Ming
Ming is a typical Asian girl name who is cute and sweet. The girl who names it has a bright future. It's quite a trending name for people who love little sex dolls.
Chie 
Chi is often made by pairing 千 or Chi, which means thousand, with a kanji of the sound e. Chie is a popular name for those wanting to bestow good fortune on their love dolls.
Chika
The Japanese girls' name Chika means scattered flowers or good wisdom. and Japanese women are best known for their obedient nature. When you come across a Japanese love doll, this is the most adorable feature common to all.
Jing
Jing means quiet and shy. It's a good name for a girl who has classic taste, beautiful and elegant. This is a popular name in China, and if you like Chinese girls, it will be her perfect name.
Hana
As a Japanese name, Hana usually means flower. Hana is also an English language alternative transcription of Hannah, which means grace. A perfect name for a young teenage Japanese love doll who is sweet and shy.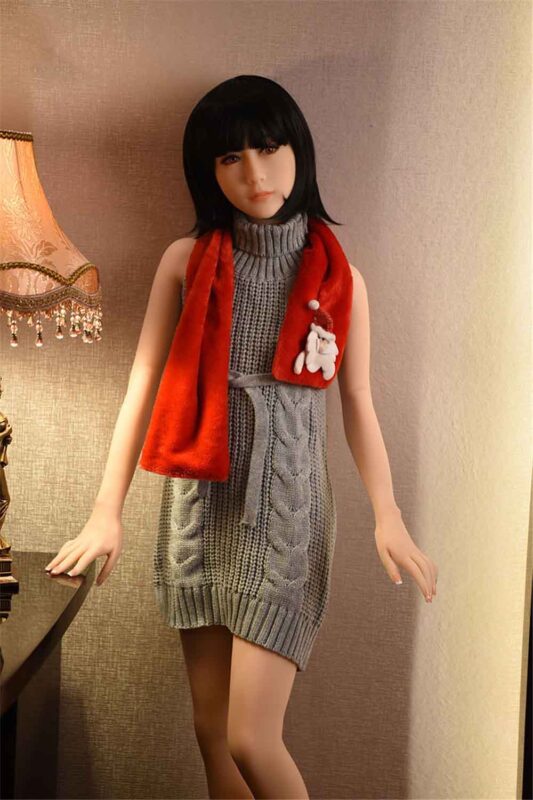 Final word
Above all, we can see that a name is very important for a person, and the meaning of the name makes it more beautiful and unique. For the sex doll owners, the best thing for owning s sex doll is that you can choose the name that you like the most, and if you don't like it, then you go to change whatever name you like for your doll.