Now, you own the realistic TPE sex doll and ready to have fun with her. Before you go any further, here are some necessary care guides for TPE sex dolls to help you keep her clean and make sure that she can live a long life. If you give her proper maintenance, she can be live for at least 10 years and more. Besides, if you are a new buyer and considering buying a TPE sex doll, you should need to know how to take care of her first.
For the TPE sex doll collector or lover, take care of your love doll is not burdensome but quite enjoyable. It feels great to keep her fresh, sexy, and clean for future pleasure and fun. This is the complete TPE sex doll care guide for you, let's dive in now.
What is TPE?
TPE, which is called thermoplastic elastomers. It's environmentally friendly, non-toxic, easy to color, smooth, and soft to make the daily product. It's easy to molding and resued so that makes it the best material to create a realistic sex doll. But TPE sex doll needs more maintenance than silicone sex doll as it's easy to get stains and molds.
The Pros and Cons of TPE Sex Doll
Pros:
It's cheaper than a silicone sex doll if you are on a limid budget.
It's softer and more durable than a silicone sex doll, the boobs and ass can be jiggle and bounce around like a real woman. Her skin is no different from real humans which you can have a more realistic sex experience.
It's flexible, which can hold any sex position you like.
It is hypoallergenic and safe for people to use, you won't get any allergic reaction.
Cons:
TPE sex doll has not a super realistic head as a silicone sex doll
It's easy to get stains or mold if you do not give her regular maintenance.
It's a little bit sticky to touch, baby powder is needed.
It's not heat resistant or oil resistant
.
TPE dolls cannot be sterilized.
Now, how to take care of my first TPE sex doll?
Please follow the guideline below, and take care of her properly will lengthen the span of her life. Keeping your doll regularly clean also reduces any unwanted rashes or infections on your end. This guide is only for TPE sex dolls, not silicone.
The First Two Days of TPE Sex Doll is Important
Please do not rush to use the sex doll when she arrived. Wash the doll 1-2 times for removing the production residues, it's good for you and her.
Use warm water with soap to clean her body parts, especially the vagina, anal, and mouth that you could probably use. Keep the sex doll's head away from the water and do not let any water into her neck, it could damage the sex doll's metal skeleton.
Use the baby powder to make sure that her skin is not sticky to touch. The more, the better, it's the best way to keep your doll smooth and soft.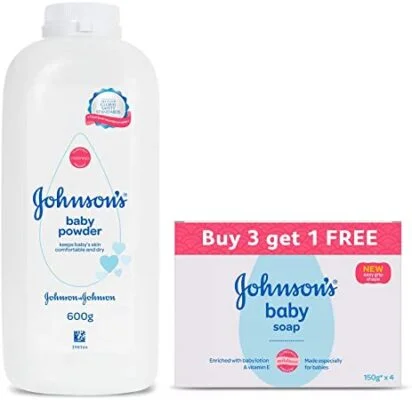 TPE Sex Doll Skin Care Guide
Make sure you wash every cloth before you put on your doll.
Do not put her on dark cloth or super tight cloth.
Regularly check the baby powder to keep the doll's skin smooth and soft.
Do not keep the TPE sex doll in a lying position for a long time, hang her up will keep her in a good shape.
Do not use silicone lubricants for having sex with your love doll. We recommend the water-based lubricant – is the safest lubricant to use, much easier to clean, and won't react negatively with TPE. Besides, the oil-based lubes may cause damage to the TPE material.
Keep the TPE sex doll out of the direct sunlight.
Do not drag the doll by her hand or feet, always use the "hug" technique to move your doll.
Do not use the beach, rubbing alcohol, dish soap, or boiling water for cleaning the TPE sex doll.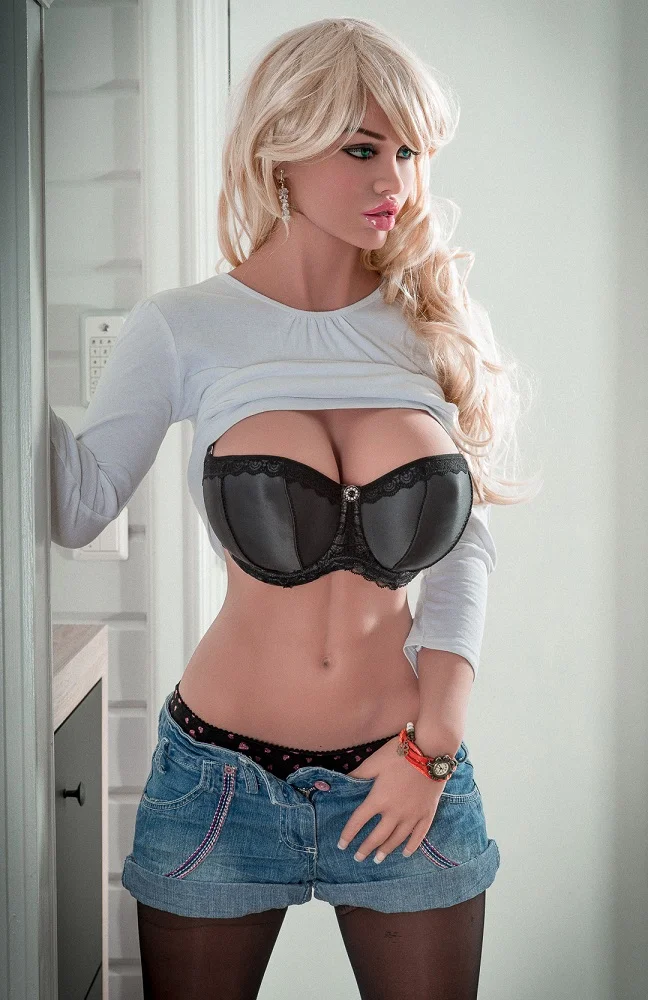 Avoid the Molds and Stains
Molds and stain can be very tricky, and it is best to prevent it from happening in the first place by making sure all cavities of the doll is fully dry after use or washing. Otherwise, the mold might start growing in the cavities and that would be nasty to deal with it.
TPE is a porous material, so it's easy to get stains. Most of the stains will disappear easily on their own. If the doll appeared the stains, you should remove it immediately before it goes bad. Vaseline can help you to remove the small stains on the body but do not use them on the doll's face, the makeup of the doll will be removed too. If the staining is really bad, please use an acne cream but make sure it contains Benzoyl Peroxide.
Use the clean towel to wipe the doll, especially the vagina, anal, and mouth which is a little tricky to clean. Besides, you can also use rolled-up paper towels to dry the cavities. After you clean the sex doll, make sure that every inch of the sex doll's body is completely dry to avoid mold formation.
Note: Do not use the hair dryer to dry the sex doll, the heat may damage the body of the sex doll.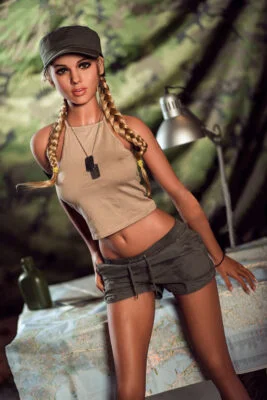 Vagina, Anus, and Mouth Care Guide
Clean the vagina with the right tool- a vaginal irrigator, it can wash the vagina thoroughly.
Using tampons to dry the vagina, tampons are much easier to insert, soaking off the moisture. Luffa also can help you to gently scrub inside of your doll's vagina, anus, and mouth.
Cleaning the vagina, anus, and mouth after having sex with your doll. Leave these areas open/exposed until the cavities completely dry.
Vaseline is recommended to apply on the vagina, anus, and mouth, and let them absorb overnight, it makes the cavities easy to clean.
Do not use the sharp object to cut or force into your sex doll's orifices.
Please be gentle with the doll's orifices, do not force the doll's orifices open too much.
If you don't want to spend a lot of time washing or clean the vagina parts, use condoms that do not lead to mold growth.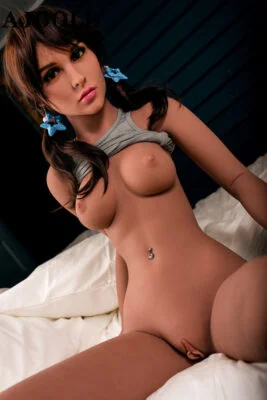 Sex Doll Head Care Guide
Remove the head and wig before the cleaning.
The wigs should be washed separately and let air dry.
Do not put the doll head into the water directly.
Use the clean towel to wipe the doll's head.
Do not use any oil liquid to rub the head up, it could ruin the doll's make-ups.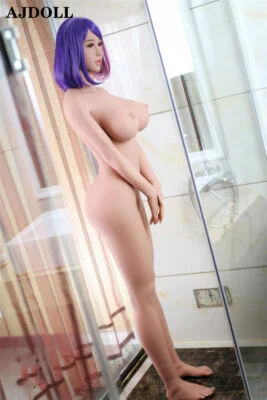 Read more lifelike TPE sex doll care guideline:
Wrap up
Take good care of your love doll will lengthen her life span, give you exciting sex pleasure, and companionship for at least 10 years. TPE sex doll needs more maintenance and care than a silicone sex doll, our customer finds that it's more fun to do the cleaning, just like taking care of your girlfriend but with a good temper and shape.