Want to have sex with no strings attached?
There are so many ways to have sex pleasure nowadays, sex toys, sex dolls, sex robots are available in today's market to let people experience a new way of sex life. They don't have side effects like medication and can help you to enjoy sexual intimacy and pleasure when your partner can't give to you.
However, people are concerned that sex products may do the opposite by reducing real human contact, and creating unrealistic expectations of partners. In fact, "It's not about replacing people. It's more about creating an alternative for those that desire it." And, using sex products will have surprising benefits you don't know about yet, in today's article, we will introduce the two main sex products: sex robots and sex dolls, and it will surely give your full understanding of how sex products may affect your sex life.
A Brief History of Sex Dolls and Sex Robots
The first sex doll was created by the French and Spanish Dutch sailors in the 17th century who used a doll made from cloth, leather, for their sexual pleasure during long sea voyages. So the sex doll is also called"Dutch wife". A few decades later, in the United States, sex dolls were first advertised in porn magazines around 1968, when it became legal to sell sexual devices through the post.

Sex robot has evolved from sex doll precursors, and sex doll manufacturers and independent roboticists are now designing and building humanlike robots that people can have sex with. One such model is "Harmony", created by McMullen, which is customizable by using a mobile app, where users can choose from "thousands of possible combinations of looks, clothes, personalities and voices to make your perfect companion". Life-sized sex dolls combined with animatronics and artificial intelligence are starting to hit the market.
What is a Sex Robot?
Sex robots look like sex dolls but are equipped with sensors, actuators, and artificial intelligence (AI). It closely mimics human behavior along with sophisticated movements and creates a very realistic impression. Sexbots are hyper-realistic with features such as built-in heaters to create the feeling of body warmth. They also have sensors to react to your touch. They are not just dolls with a microchip. They will use self-learning algorithms to engage their partner's emotions, they can moan and respond to you during sexual intercourse.
Sex robots are still in a relatively early stage of development. While sex dolls have been available on the market for more than 20 years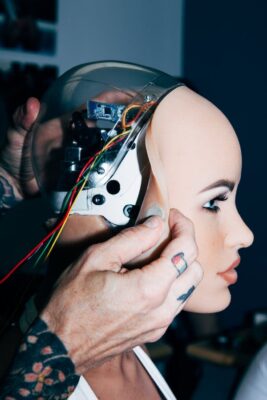 So What is a Sex Doll?
A sex doll is called a human-like, full-body doll designed for sexual use. It is made from silicone or TPE material to produce the most lifelike human touch feeling. Sex doll at least has three penetrable orifices, mouth, vagina, anal. And it is not only for sexual use, but also as a great social companion, or photo model. Sex dolls come in different ages, races, heights, styles, to give people more choices to fulfill their sexual desire.
Furthermore, a special half-body sex doll called the sex doll torso is one of the best sellers, it's a partial-body sex doll for people who don't have much budget. They are much cheaper and lighter compare with sex dolls or sex robots.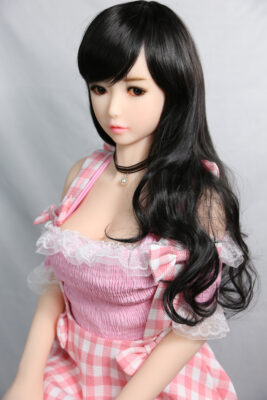 What are the Common Benefits of Sex Doll and Sex Robot?
For a better sex life
Live out your fantasies
No risk of pregnancy/STI's
Perfect your sexual skills
Companionship
Save money for dating
Always obey you and be loyal to you
Support for the sexually incapacitated individual
Sex dolls and robots will help reduce loneliness, improve health and marriages by enhancing sex lives, allow people to work through sexual and emotional challenges, and prevent sexual crimes by providing a "safer" alternative.
What's the Difference Between the Sex Doll and Sex Robot?
Material
Sex dolls and sex robots are mainly made from silicone material or TPE, which is the best two materials that make the sex doll. But the sex robot has an intelligent head that can interact with its owners for sexual amusement, which also means you need to take good care of their head, any fluid that goes inside the head will hurt the artificial intelligence chip. The body may have AI programmable circuits, so be careful of charging the unit. In addition, the TPE material can achieve the softness and smooth skin of the regular sex doll, and it's harmless, safe, and has no bad smell.
Price
Producing the sex robot is a very consuming process, the animatronics engineering, motion-sensing technology, along with facial and voice recognition software tools have resulted in one single AI sex robot. And you can also download an AI sex doll personality for romantic and sexual conversations. That's why the price of a sex robot is quite expensive than a regular sex doll, the price goes at least $8000-$15000. If you are want to purchase it, you need to ready to spend a fortune. Well, the regular love doll is much cheaper than an AI sex doll, the price may go from $300-$3000, the mini sex doll is the cheapest full body sex doll but still available for sexual use.
Function
Sex dolls and sex robots both can be customized with the look, height, size, style you like. But sex robot has AI systems that can laugh at your joke, moaning during sexual intercourse, respond to your touch, and kiss, some high-end sex robot can even do chores for you. She is no longer a dead woman but a realistic talkable girlfriend. However, the regular sex doll can't have a conversation with you, it's just a sex toy with a human look. They can't do a thing for you, it's only for sexual use. It's perfect for handicapped, lonely, and disabled folks who have sexual needs with non-judgmental companions.
Final word
The demand for sex dolls and sex robots is increasing with time. Sex products do have the positive impact of giving sexual pleasure to people. And with the development of technology, the sex doll, and sex robots will be more advanced in the future, but it never gonna replace real women, but it change the way of your sex life. If you do not have the chance to experience the doll, now it's your time to explore your sex fantasy without complaining and judging.