Many men who have owned a realistic sex doll are fond of dressing up their love doll. They treat the sex doll is not only as of the sex partner but also as visual enjoyment.
They care about her and love her like a real one, so they bought various cloth and do makeup for her to maintain beauty. Of course, wigs play an important part when talking about sex doll makeup. A beautiful sex doll wig is making your doll look more realistic and sexier.
Many online sex doll shops may package the sex doll with one free wig, it may not your favorite type. Thus, you can buy a new one that meets your preference, but the sex doll wig's care and maintenance are important when you want the wig can last longer. This guide will go through everything about sex doll type, how to wear a sex doll wig, and how to clean a sex doll wig, and more. Let's dive in now.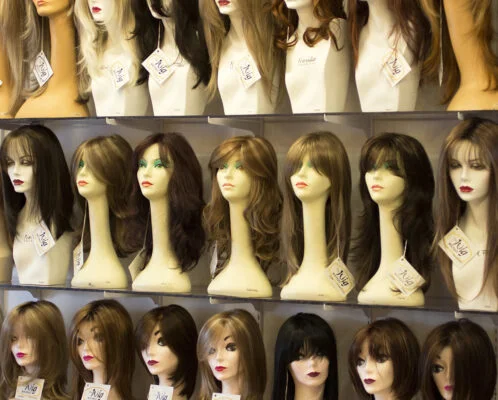 Which type of wig is best for a sex doll?
First, choose your preferred sex doll wig type:
Length: short wig, medium wig, long wig
Texture: straight, wavy, curly
Color: red, blonde, gray, or brown hair, a small color change will make a hugely different look.
Material: synthetic wig or real hair wig
Real hair wigs will help you achieve the most natural look and feel. A synthetic wig can be better at holding its style even after washing, this would be the best type for a sex doll because this cheaper than a real human sex doll wig and It can be styled to look many different like human hair.
Here are some best sex doll wig type for new buyer:
Best sex doll wig type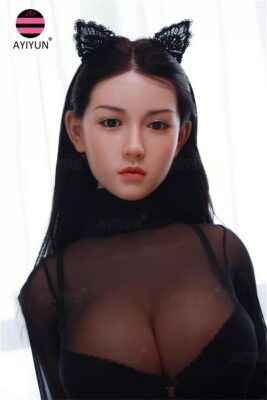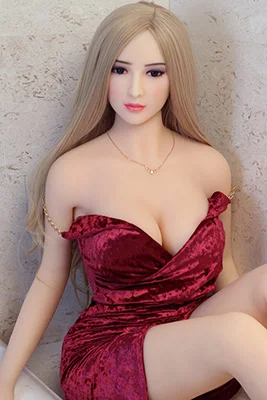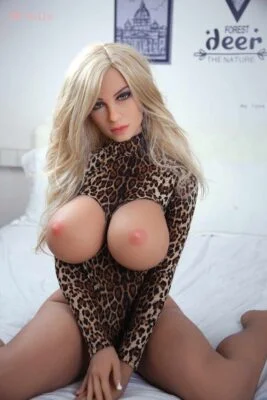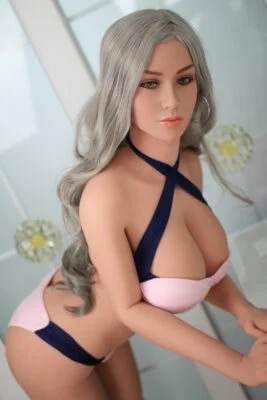 How to wear a wig for a sex doll
Method 1: usually, a sex doll shop will ship the sex doll along with a wig, you just need to put the wig right on the sex doll head, but it's not safe because the head size is different, it may come off easily. In our store, we provide the simplest and secure way to put the sex doll wig which is using Velcro to secure the wig, it can't fall out.
Method 2: if you want to buy the new wig for your doll, you should:
Step 1: measure the sex doll head size and buy the right one.
Step 2: place the wig cap on your sex doll's head, then put the new wig to her head, using the clips or kirby grips to secure the edge of the cap.
Method 3: Use a wig cap plus velcro is the securest way for those who like to change the wig for sex doll frequently. Put the wig cap on the sex doll's head, and the velcro squares will align, stick, and keep the wig securely attached.
Note: do not use any glue or tape to your doll's head, it' may damage the doll's scalp and deform.
How to clean a sex doll wig
If you want the sex doll to stay pretty forever, maintenance and care must be necessary. Here is a simple step for avoiding knots and dirty of the sex doll's wig:
Step 1: take out the wig from the sex doll head gently, do not pull the wig.
Step2: use the comb to brush the wig and detangle the hair until it is not knotted.
Step 3: put the wig into the warm water, let the wig soak for two minutes, and then use the running water along with soap or shampoo to wash the hair, make sure the shampoo thoroughly work it through the wig.
Step 4: take out and squeeze, then hang the wig in the shady to dry, do not put it in direct sunlight.
Step 5: add some hair oil on the wig for maintenance that makes it look great and last longer, and then put the wig back on your realistic sex doll head.
Note: keep it away from intense heat. In most cases, you shouldn't use heated styling tools or a hairdryer on a synthetic wig unless it is labeled "heat friendly" or "heat defiant."
How to brush a sex doll's wig
If you don't want the sex doll's wig full of tangles and look messy, you have to brush the sex doll wig regularly to make them last longer.
Before brushing, please place the wigs in a stable place which helps to secure your wigs in good shape.
First, prepare a comb and hairspray
Do not brush the wig directly when the wig still on the sex doll's head, it can cause damage and cut the sex doll's scalp. then, spray some water on the wig which can be easier to brush.
Second, brush the hair gently and slow
Brush the wig from the bottom first, it may cause more tangles if you brush the wig from the top to bottom.
Note: Never brush when the wig is too wet.
Where to buy the sex doll's wig
There are many place to buy the sex doll's wig, you can choose the one with lower price if you need to change the wig frequetly. Here we selected 3 best places for you:
Aliexpress is a place full of different sex doll's wig, choose the one that fit your preference.
Alibaba is a place have various cheap sex doll's wig.
Wigs is a shop that contains a high-end sex doll wig, made of the best quality with the best material.
Conclusion:
To do Make-ups for your TPE sex doll is quite a fun job, with beautiful dress ad stunning hairstyle make you feel like dating a real woman. You can take her for a romantic dinner, party, everyman will envy you.