When men are younger, they probably like thin or average size girls. However, when some man gets older at late 30 years old, he realized that he is attracted by a BBW, as she has a curvy body, big bust, bigger belly, and nice hips and a large butt, also with kind and girl-next-door look, which make some man feel more comfortable and secure.
BBW is also called big beautiful women, it's associate with those who are beautiful, confident plus-size women. While many plus-size women are confident, funny, and sexy, they are proud of what they are, never shame of their body shape. Being a BBW also makes them have a more satisfying sexual experience.
Men are much more visually driven than women, and the BBW with a curvier body will lead to physical attractiveness to the man. Nevertheless, meeting a BBW is not easy in real life, Sometimes the guy is not confident or secure enough to handle the attention she'll get from other interested people. Therefore, the BBW sex doll is here to make your dream come true. Owning a BBW sex doll means you don't have to put much effort to chase a real BBW woman, but still having fun and real sexual experience with them.
In 2021, the sex doll market is booming due to the pandemic, and people do find comfort with a sex doll. A lifelike love doll not only for sex aid, but also a great companion for those people who feel alone, or for those sex doll lovers or collectors. 
BBW sex doll is becoming the top seller in this industry because they are molded by the real plus-size women, some are even better than a real one. As they are so realistic, the BBW sex doll is many man first choice instead of a real woman.
There are many reasons that why do some men like BBW sex dolls instead of skinny sex dolls, and we come up with the top 4 reasons for helping you to choose. Let's dive in now.
1. Preferences
Yes, the preferences are the top reasons that why some men like BBW women. People have different preferences, and some guys just like big hips that he can be resting his hands on, which make him feel comfortable and sexy. Many men especially these days, find women more and more attractive with soft sexy curves and bellies, and they offer physical attributes that men will like to see. Our world is changed, and everyone actually has varying preferences. There's absolutely nothing wrong with preferring big and plus-size women. Everybody type is acceptable.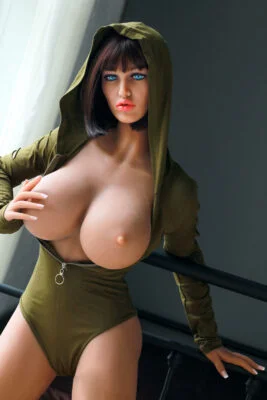 2. Bigger Breasts and Butts
Kim Kardashian is famous for her ass. And nothing quite breaks the internet than photos of Kim Kardashian's greatest assets – her butt. Her kick-ass butt gets a lot of attention, especially the man, who doesn't like her big ass? I think that she is the reason that so many women want a big ass and huge boobs. Therefore, it makes the big ass and boobs sex doll more welcome by our customers. Some of them even ask for customized Kim Kardashian shape.
In fact, most people purchase the BBW sex doll is because they love the big tits and butt, love to watch how her huge body moves and boobs jiggle, some man also think that BBW is more likely a better feeder to feed their child. In Acesexdolls, we made our BBW sex doll of the best and soft material TPE, so that you can feel the most comfortable and realistic touch feeling, as the BBW women like to cuddle and hug, which you can lay on her soft and smooth belly. The boobs can jiggle and bounce like a real woman, you can squeeze them as much as you want, they don't feel any pain and hurt, all you have to is enjoy the fun with her. Dating a big beautiful girl can be as fun and adventurous as you want it to be.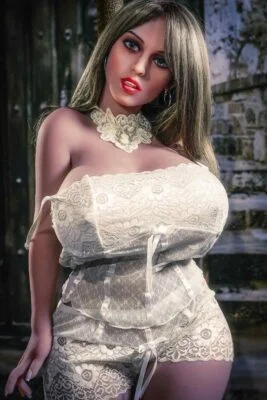 3. Enjoy the Sex More
You will find that plus-size women enjoy trying new things, no matter you like having roleplay or SM with her and joining the threesome, she is no complaining but happy and enjoy. They are confident with their body shape and like to have more sex with guys. Many people thought that having sex with BBW is much better than a skinny one, as they have a curvier body and soft skin, tight vagina.
In our store, BBW sex doll is the angle beauty from heaven, she can fulfill all your sex fantasy and make your dirty desire come to reality. The sex organs are well-made, so they can't break down or falling apart easily. Having sex with a BBW sex doll will make you feel more exciting and adventurous. Furthermore, they don't have a bad chemical smell, only offer you a healthy and safe sexual experience.
There is no worry about their weight, as the BBW sex doll is only half the weight of a real woman. For the 163cm height busty love doll, her weight would be 58kg, it's easy to move and have different sex positions.
4. Big Bellies are Fun to Squeeze and Sleep On
Many men like to lie on the BBW's fat and soft belly after they have a long workday. It makes them feel safe and comfortable. Besides, the big belly is very fun to squeeze as they have super smooth skin and they have rolls folding over is a turn-on. There's nothing that you can find sexier than using a woman's soft tummy as a pillow. You can hear a woman moan in delight as you move your tongue around in her tummy. That's a super hot experience in your life.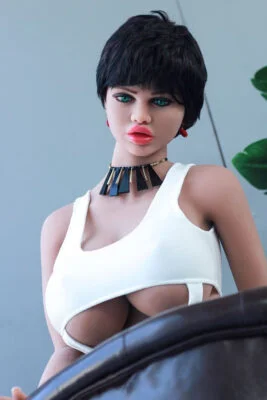 How to choose your perfect BBW sex doll?
Budget. Your budget decides what you can get. If you are on a low budget, you can have a 135cm busty sex doll to have fun with.
Material. In Acsexdolls, you can have the thick sex doll made of the premium TPE or silicone head with a TPE body that achieves the most realistic feeling. TPE is much cheaper than a silicone sex doll, it all depends on your budget.
Size and height. We got 135cm, 163cm and 168cm fat say doll for you to choose from.
What are the best sex positions for a BBW sex doll?
Being an owner of a BBW, it can be a little difficult to do certain sexual positions. As the sex doll is not a real human, so you need to do all work, put her in the right position. We recommend that "Doggy" and "Missionary" position is easy for you to penetrate. In addition, she is all yours now, which means you can try any sex position with her, she is the one who willing to try new things and always obedient to you. Anytime you are ready, her holes will always stay tight.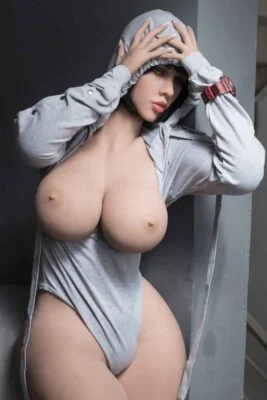 Wrap up
Being a sex doll owner can be a real pleasure for those who feel lonely or disable man. In Acsexdoll, we take our customer's satisfaction as the top priority and offer your the best and low-priced BBW sex doll, which you don't worry about much about the budget. Owning a thick sex doll is not a shame, but a new sex experience deserves everyone to explore.