Acsexdolls choose the best stainless steel skeleton to achieve the lifelike movement like a real human. Our factory has strict quality control, so every sex doll will be inspected from head to toe to ensure that she is functional. That's why our love doll can last for 10 years and more.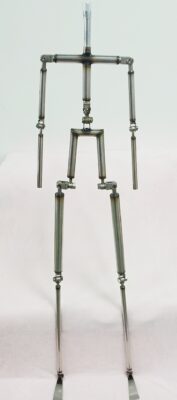 The only goal in Acsexdolls is to satisfy our customers so that we will never use the bad and rusty steel for creating our sex doll. We only choose the high-quality material to make the sex doll, the shoulders can shrug, the spine can lean left and right.
We built and create the sex doll with 24 moveable joints, it can support the heavy weight of a sex doll. Even you choose a BBW sex doll, there won't be any problem to pose her. The head also can be rated, and you can have eye contact with her during sexual pleasure. Thus, you can move your love doll and adjust her posture as you like, and pose her in a variety of positions for display and sexual acts. It's super flexible.
You don't have to worry about the steel skeleton will fall apart, because the sex doll's joint is super attached by screws. It's far stronger and more durable.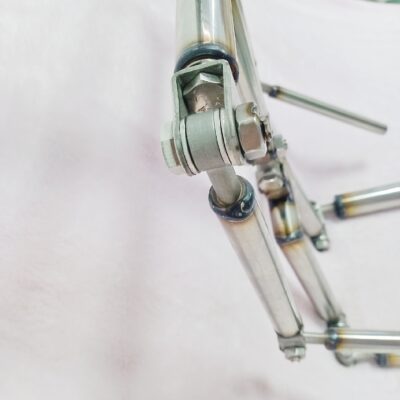 Steel skeleton has good moisture-resistant properties, so wash and clean the sex doll won't be a problem. Steel skeleton can last forever, so as the sex doll.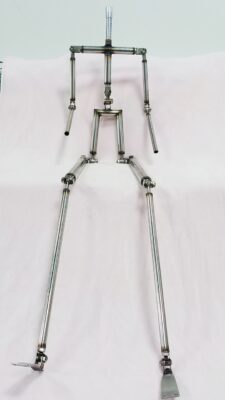 Stainless steel skeleton care guide
1. Do not violently throw your sex doll or smash her on a hard surface. It may not only cause sex doll damaged but also have the skew come out and the whole body falls apart.
2. Do not use sharp objects like scissors or knife to cut the surface of the sex doll, you may also cut the skeleton and get yourself hurt.
3. Do not pull or stretch too hard, although she is super flexible, you should know the limits. She is not a rubber band.
4. You can wash and clean your sex doll with water, but please avoid putting the sex doll head and neck directly under the water, it may cause the steel skeleton rust or damage.
5. Do not place your love doll in a static position for a long time. she needs to change the position for better use.
6. Please store and hide your sex doll properly. Do not place the sex doll where have kids around, the kids may be crushed against the floor.