We all know that men are attracted by female breasts on a biological level, and most men rated large breasts as more attractive than small ones, but others prefer the flat chest, it all depends on your carnal interest.
Are you one of the boob guys? There are thousands of sex dolls for men to buy online, and choose the right one is not an easy task. Especially, the online store presents the different types and sizes of the breast, which make you dizzy. But sex doll breast is a must option for you to choose, so in this guide, we will go through everything you want to know about the sex doll breast and help you choose the one you like.
3 Types of Sex Doll Breasts
Hollow breast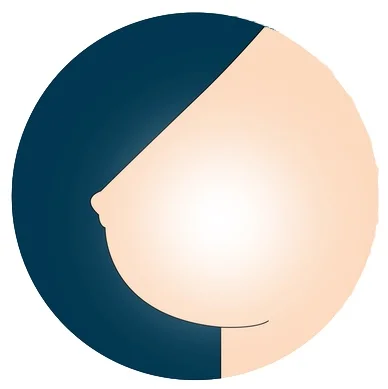 The hollow breast is filled with air and is not completely solid. It is mostly used to make the BBW sex doll breast to decrease the weight, as they require big or larger boobs. Therefore, the breasts are more light and bouncy. The hollow breast is the most softer and lighter than the solid breast and gel-filled breast. But not as perky as other options, and easy to break and sag. If you are the guy who likes lighter boobs, this is your option.
Solid breast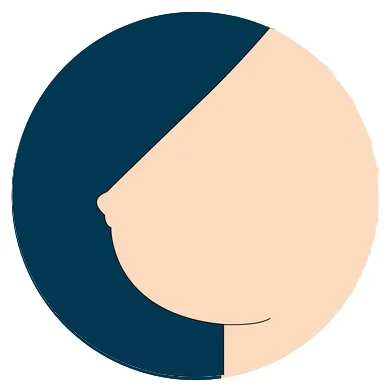 Solid breasts are also called standard breasts. As the sex doll is made by the TPE or silicone material, so the solid breasts are made by them too. Therefore, the solid breast is much heavier than the hollow breast and gel-filled breast. It can achieve quite a highly realistic and medium-soft feeling.
A sex doll with a solid breast is the best go-to option for our customers, it can bounce up and down like a real woman's tits, and you may feel a little firm and tough when you squeezing them. If you don't have much budget, the solid breast is the best option for you and also the most common one in the sex doll markets, you don't have to pay the extra cost.
Gel-filled breast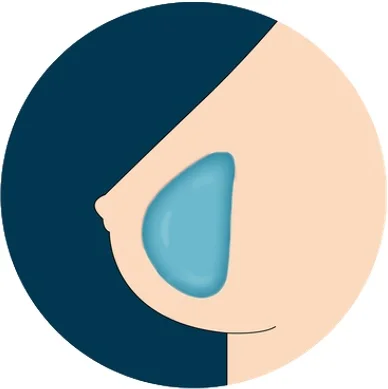 Gel-filled breast is the best and most realistic option, but also the most expensive one. It is also used to real women's breast implants and achieve the real bounce and make you experience the life-like touching. As it is made with jelly or gel material, so that is softer than a solid breast but more firm and perky than a hollow one. If you have enough budget and want the most human-like breast,squzee them to feel the real-life women's breast, then the gel-filled breast is worth the option to upgrade.
3 Different Size of Sex Doll Breast
Different body types, from flat to huge breasts, will attract different people.
Flat chest sex doll(A-B cup size sex doll)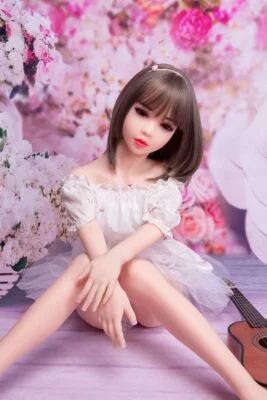 Flat chest sex doll has tiny and small boobs from A-cup to B-cup size, some of them are completely flat. But many men find them attractive because the flat chest small sex doll looks young and innocent. Even though she's not very sexy in the usual curvaceous way than a big boobs sex doll. They are super sweet and cute and have a nice body that can fit in different clothes, look young even in their late 30s/40s.
Big boobs sex doll(C-E cup size sex doll)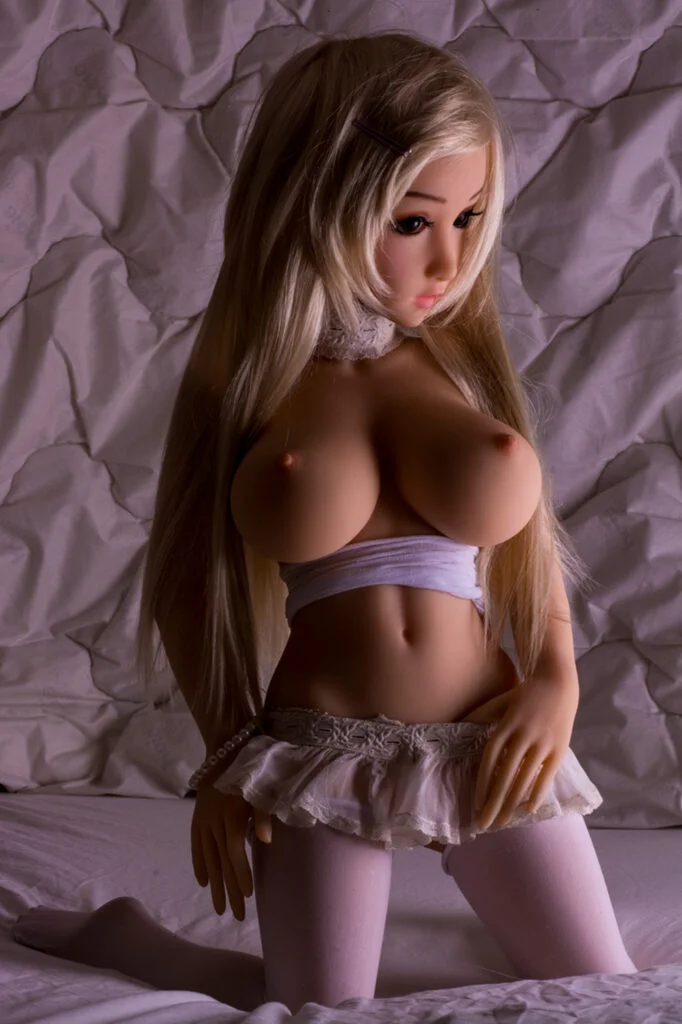 Most of the men are fans of big boobs, as they can hold and squeeze them with one hand. Women with big boobs are more sexy and mature. As our sex doll is made of TPE material, so is the sex doll breast, which you can feel the realistic bounce and soft of the boobs. The titis are so real that you can't tell the difference between the real women, you can squeeze them as much as you want, they won't break and sag easily due to their high-quality material built inside of her.
Huge breast sex doll (F-H cup size sex doll)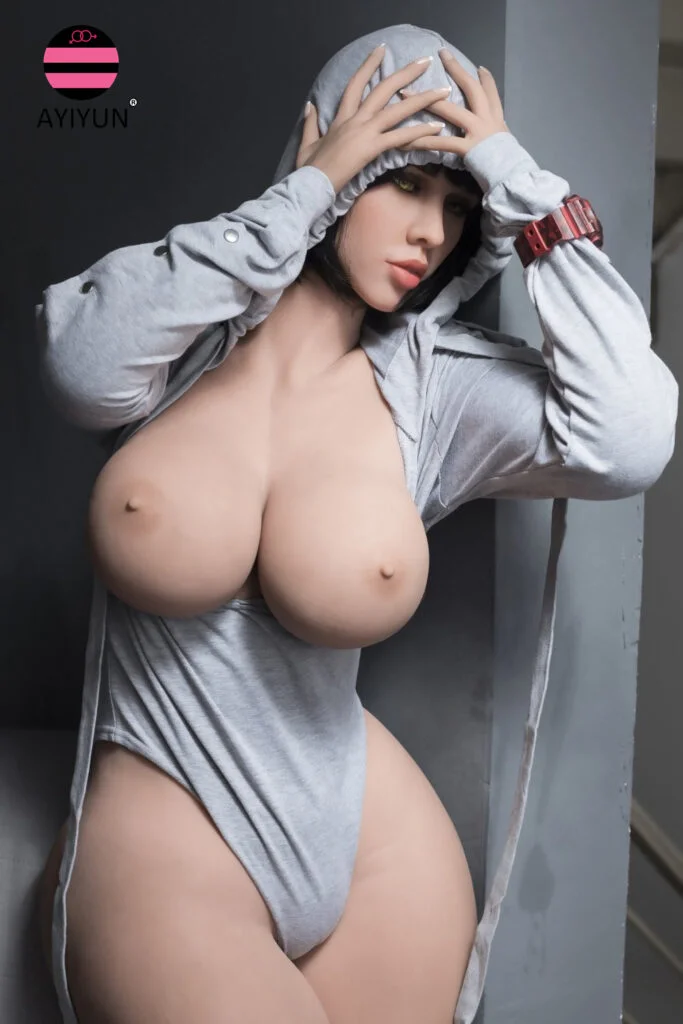 Of course, some people like huge boobs that evoke their carnal interest. If you are tired of the traditional anal sex and vagina sexy and always fantasize to fuck in large breasts, then why don't you try the boobs sex with the best and lifelike sex dolls.
You will feel the blow mind sex pleasure you never had before. The huge and realistic breasts range from the F-cup to H-cup size breasts, or larger than the H-cup size. You can choose the sex dolls with huge boobs, big tits, large boobs, or massive tits with different nipples. Some huge tits sex dolls with big breasts that you can barely find bra big enough to hold them.
How to take care and maintain the sex doll breast?
Wipe the sex doll breast with a soft towel.
Wash the sex doll breast with warm water, hot water may damage her breast.
Do not put a heavy object on her chest, which may leave compression marks on her boobs.
Buy her suitable bra to avoid the dust and keep her boobs in the good shape.
Do not use a knife or sharp object to cut the surface of the boobs, which could cause damage.
Do not leave the doll laying boobs-down for long periods of time.