Conversations about sex are no longer taboo now. Talking about sex doesn't necessarily mean being too open. It is the possibility of even being able to ask without feeling ashamed or judged. Moreover, thanks to technology, people now can have so much fun in their sex life, and sexual pleasure can be enhanced not only by their partners but also with sex toys like sex dolls.
People buy a sex doll not only to use her for sexual function but because of loneliness and all need a person's company. There is nothing wrong with playing with dolls, and you can cuddle with her when you sleep and just watch TV or movies with her, she will always be there for you no matter what you need from her.
As the sex doll gets more popular, people are love to write a story or produce a movie about it. Watching a sex doll movie will help you know your doll better, and explore more fun with her.
Today, we come up with the top 5 sex doll movies for your guys. Let's dive in now.
Dummy Trailer (2020)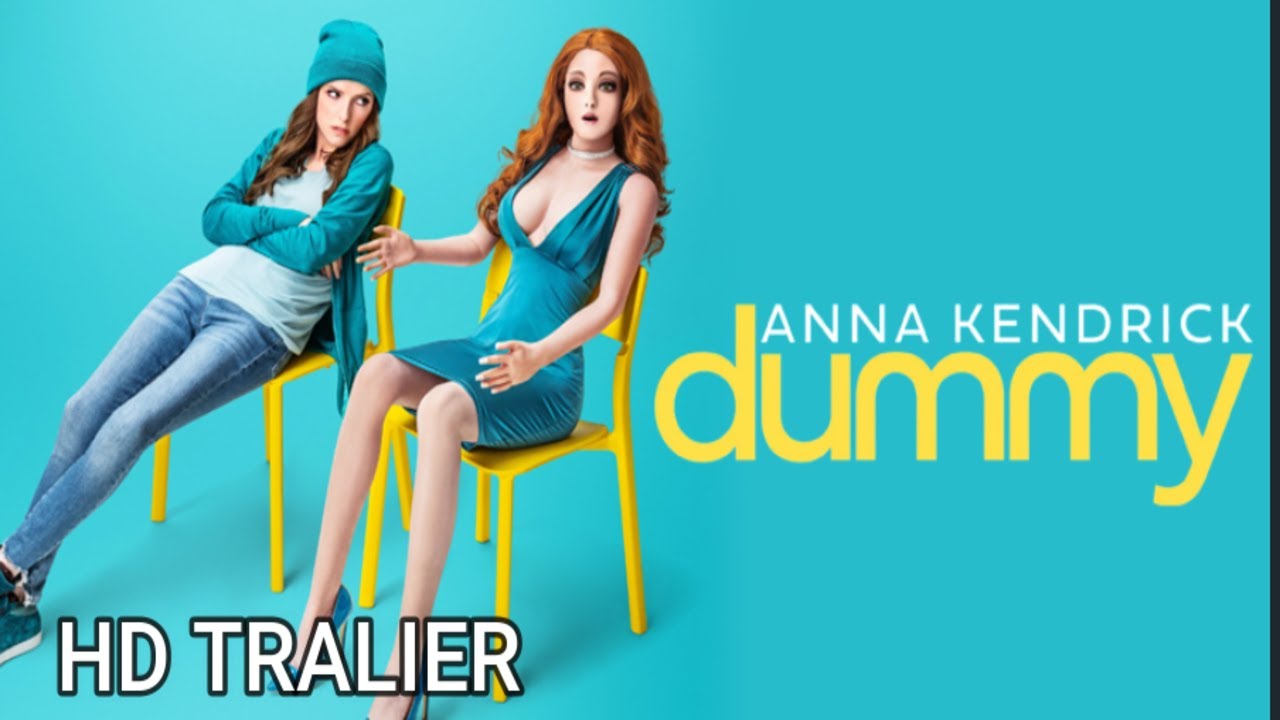 What would you do if you caught your boyfriend using a sex doll? Will you join him or maybe keep the sex doll yourself? Dummy was inspired by Cody Heller's real life with her Fiance Dan Harmon, the creator of shows such as Community and Rick and Morty. The show centers on an aspiring writer (Anna Kendrick) who befriends her boyfriend's sex doll and Cody's therapist says the doll has a deeper meaning and tells Cody to embrace her, so the two become close friends, doing almost everything together, including going on a road trip.
We believe that sex dolls are great, if your boyfriend has one that doesn't mean you are doing something wrong or he doesn't feel satisfied with you, he just wants to experiment and have some fun, there's nothing wrong with you or him, in the end, this is our body and there are many ways to make it feel really good, you either let him go at it or join him and make things more exciting.
Romance Doll(2020)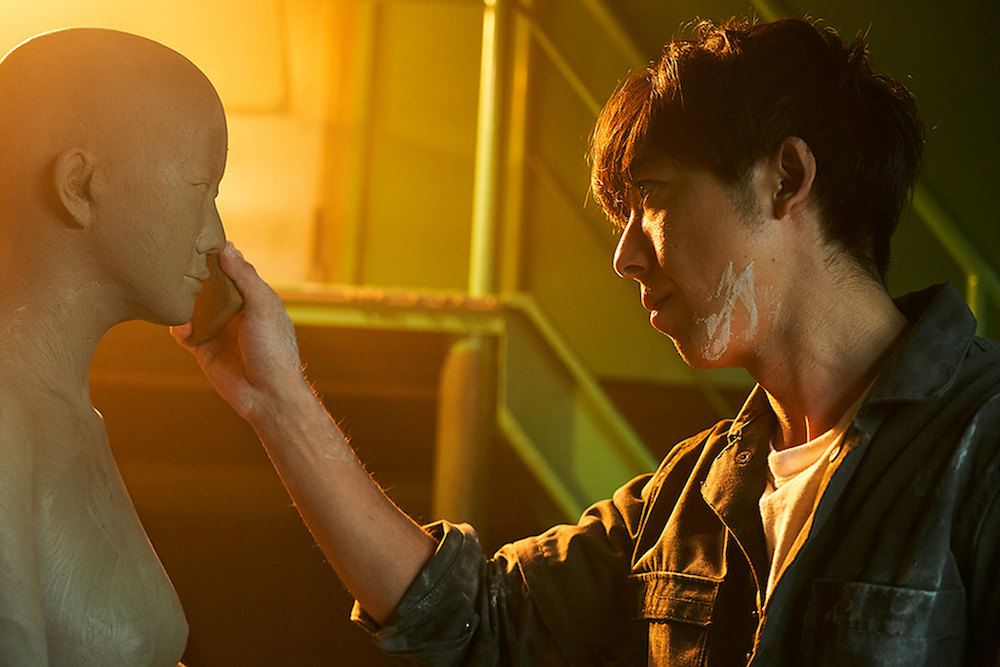 Could a sex doll ruin a relationship? If you work in the sex doll industry, would you tell your partner? This movie will tell a story about a young man who is an employee in the sex doll industry and his relationship with her partner become intense when both of them keep a secret from each other.
Netflix's 'Romance Doll' is unlike other films about the production of sex dolls. Instead of focusing on the loneliness or social aspects tied to sex dolls, 'Romance Doll' considers how having a profession in the sex doll industry can impact one's personal relationships. The film follows protagonist Tetsuo, as he starts working in a small business producing sex dolls. He meets Sonoko, who he secretly uses as a model for the dolls. Tetsuo and Sonoko were married, but Tetsuo still keeps his occupation from his wife. As Tetsuo immerses himself more into his craft, his relationship with Sonoko becomes strained which acts as a reflection of Japanese society and work culture.
Lars and the Real Girl(2007)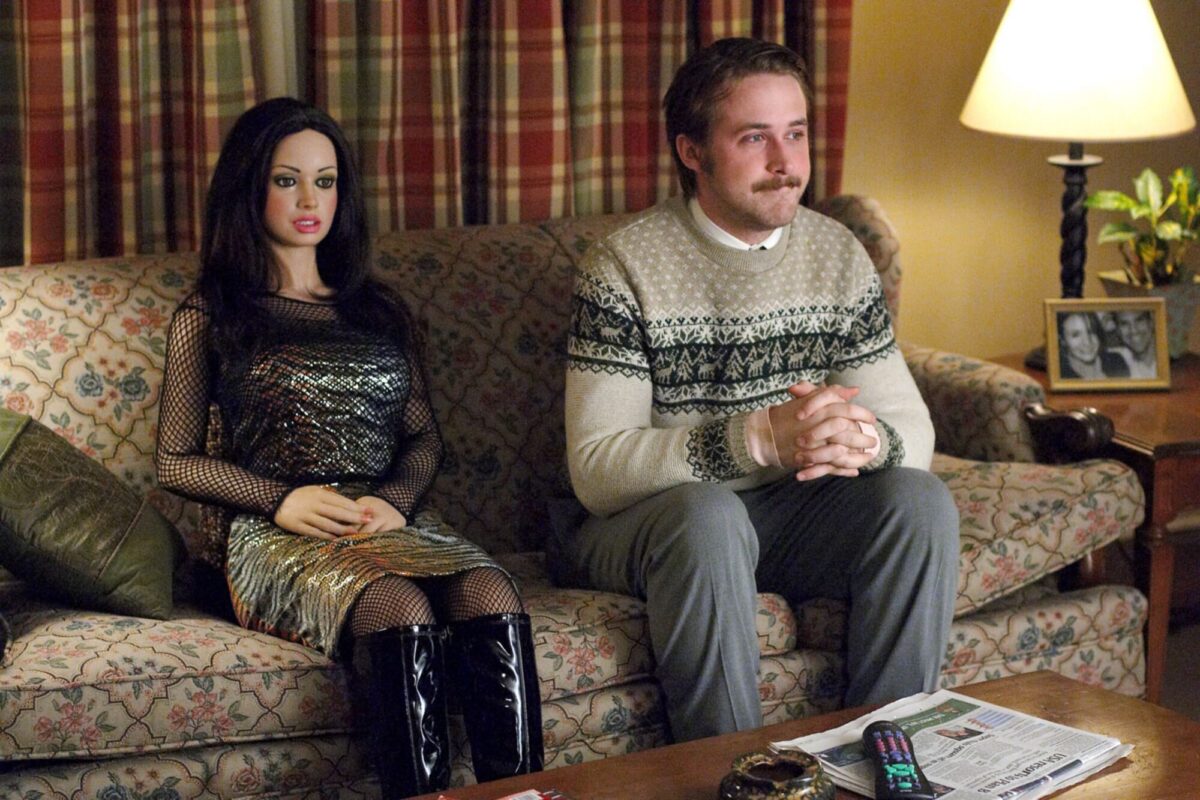 Sex doll is not only a sex toy for some folks, they treat their dolls as their family member, girlfriend, lover, and even wife. If you are a person who has trouble talking to women, a sex doll can help you to deal with the loneliness. If you are the type of person who has difficulty respecting the feelings and needs of other people then a sex doll is better than a woman.
In this comedy, Lars Lindstrom is an awkwardly shy young man in a small northern town who finally brings home the girl of his dreams to his brother and sister-in-law's home. The only problem is that she's not real – she's a sex doll Lars ordered off the Internet. But sex is not what Lars has in mind, but rather a deep, meaningful relationship. His sister-in-law is worried for him, his brother thinks he's nuts, but eventually, the entire town goes along with his delusion in support of this sweet-natured boy that they've always loved.
Air doll(2009)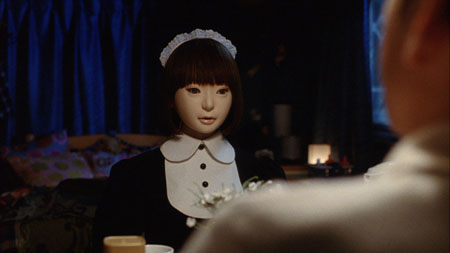 An inflatable sex doll is not as realistic as a TPE or silicone material sex doll, it is filled with air and can't bring the real sex experience to people. But when the life-size inflatable doll who developed a soul is a whole other story.
Middle-aged Hideo lives alone with an inflatable sex doll he calls Nozomi. The doll is his closest companion; he dresses her, talks to her over dinner, takes her for walks in a wheelchair, and has sexual intercourse with her. While Hideo is at work, Nozomi comes to life, becomes a real girl. She dresses in her maid's outfit and explores the world outside their apartment with wonder. Eventually, she takes a job in a video store and becomes romantically involved with one of the employees, Junichi.
Torso(2009)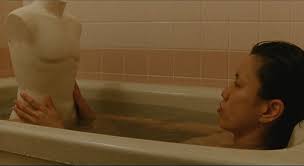 Sex doll torso can be even more effective at reducing stress and giving pleasure, as you can use them any time of day or night. They are easy to store, they feel just like sex with real people, and they are cheaper compared to regular sex dolls. While they may not provide the same kind of emotional connection as sex dolls, they do provide the same kind of sexual connection. This movie will inspire you how to live with your male sex doll torso.
Hiroko is a young, seemingly "normal" office worker who is "in love" with a blow-up male torso. She lives with a male sex doll torso which is no head, arms, or feet, just body, and penis. Hiroko grows affection to her torso, she baths with the torso makes love with the torso at night. She treats her like a boyfriend. But Hiroko's secret life is interrupted when her outgoing sister Mina rings her doorbell. Mina is running away from her abusive boyfriend and wants to stay at Hiroko's home……
Final word
These great sex doll movies will inspire you to have more fun with your dolls, and you are possible to make one with her. Use your phone to record your daily life with your doll and share it with your friends or family, if they don't mind you living with a doll. Life is full of possibilities, and buying a sex doll can spice up your bedroom and understand your body more.