When it comes to sexual pleasure, there are many toys and ways for both women or men. "Using sex toys to enhance sexual pleasure and orgasm can help you to sleep, boost immunity, relieve pain, reduce stress, and boost your brain power," comments Evans. And for those who are looking for a more natural sex experience during masturbation, or just for companionship, the real-life size sex doll has so much to offer.
Thanks to technology, we can find anything in the sex industry, and it's great to see those sex toys can enhance people's sexual pleasure and orgasm, also help people, continue to enjoy sexual intimacy.
So if you are going to find some male sex toys to boost your sexual experience, then look no further. Today, we gonna introduce two popular sex toys: sex doll torso and life-size sex doll. And detail your comprehensive comparison of each toy, and help you to choose the one that can give you the best sexual pleasure you are carving for a long time.
Let's get started.
First thing first, what's the sex doll torso?
The sex doll torso is the lighter version of a life-size sex doll, most of them are no legs, no arms, and no heads. It has sexual body parts like boobs, textured vagina, and anal for sexual use. Although there is mostly female sex doll torso in the market, male sex dolls are also offered for women solo play.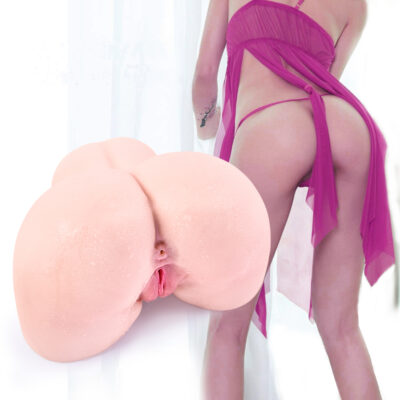 What's the life-size sex doll?
Well, the life-size sex doll is the most expensive sex toy with a real human shape, they have exquisite makeup, beautiful faces, curvy bodies, and female or male sexual parts, in a words, they are a real human who can't talk. All the sex dolls are made from silicone or TPE material, it's the two of the most popular material that makes sex doll. Of course, it's safe and healthy. Furthermore, a sex doll can be customized to be like a celebrity or people you loved, you are allowed to choose the wig, face, size of boobs, features of vagina and body size, etc.
The difference between a sex doll torso and a life-size sex doll is: life size sex doll has the entire body includes, including heads, arms, limbs, and more, but a sex doll torso is limbless torsos with silicone or TPE tits and fuckable pussies and asses.
Pro or cons of sex doll torso
Pros:
Cheap– sex doll torso is a half body sex doll, so the price is much cheaper than a full body sex doll.
Easy to move– The limbless torsos are lighter than a life-size sex doll, it's easy to change the sex positions or someone who wants to move the doll around regularly.
Easy to clean– There are no heads, arms, or limbs of a torso, so you don't have many body parts to clean with.
Easy to store and hide– As the torso is smaller in size, you can hide it anywhere without being found.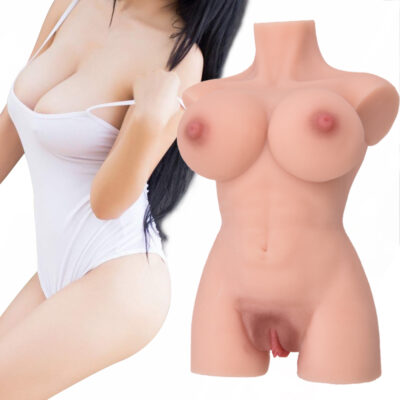 Cons:
Less companionship– sex doll torso has no full-body, so it makes feel like just a sex toy or for masturbation fun, it can be difficult to develop intimacy, and it is not easy to feel close to someone.
No dressing fun– Some men like dressing up their love dolls to make them more sexy and realistic, but with a partial sex doll, you won't able to dress them up with makeups, wigs, clothes, and more.
No customization– Most sex doll torso has no customized option, you get what is advertised in their store.
Pros or cons of life-size sex doll
Pros:
Realistic full-body– with faces and bodies modeled on real people, make the sex doll looks no different from the real woman, and it's only half the weight of a real human being of comparable size.
Easy to pose like a real one– with flexible joints that allow them to be positioned in a variety of positions for display and sexual acts.
Fulfill your fantasy about a celebrity– if you fantasized about a sexual experience with your favorite celebrity or best live fetish porn stars, so the love dolls can be customized to look exactly like the famous star of your dreams.
Best companion without complaining– sex doll is the recommended option for companionship. They're always there for you, they don't judge you, don't pressure you to change into what others expect you to be. No complaining if you ejaculate too fast. You can go fast or slow whenever you please.
Cons:
Higher price– the real-life size sex doll is much more expensive than a limbless torso, as it needs more advanced craftsmanship and design.
Need more maintenance- the realistic sex doll needs to be cleaned thoroughly before and after use, and you should look after her like a baby when you got her. So it's gonna take you more time to maintenance. What's more, the material which made the sex doll needs more protection from moisture or mold.
Storage is never easy– A life-size sex doll has real human size, so hiding them in the drawer is no longer a way to go, so you need more space for her and keep her from the place that people can't find easily.
So which one is the best sex doll?
Above all, we can see that both the life-size sex doll and sex doll toro have their pros and cons, and we can't decide which one is best for you. In a word, if you got enough budget, then a life-size sex doll could be the better option for you, as they got full body parts to make them less creepy than limbless sex doll torso, also you can dress them up for fun and explore whatever sex fantasy in your mind. They won't get hurt or complain, anytime you are ready, they always stay tight for you. But if you don't much space in your room, then a mini sex doll or sex doll torso would be a better choice to go.
Final word
There are also a few things to keep in mind when shopping for sex dolls. First of all, the price, price decides what quality sex doll you may get. Second, the material, TPE and silicone are the most expensive materials used to make love dolls, but also the most durable, with silicone the best choice for a long-lasting doll. Last but not at least, the height and size. It all depends on your personal preference.