So you are ready to buy a realistic sex doll? Before you make the decision, there are plenty of factors you should think about like price, weight, material, height, size, and more. Needless to say, weight is one of the most important aspects when you want to buy a sex doll. Why? Because some of the dolls are damn heavy and it can be exhausting when you try to move her. How will you move a heavy doll to different places in your house? How will you pose them in different positions for sex? and how will you bring her to the bathroom for cleaning?
Although, the weight of the doll will sometimes hold you back from getting one. We can assure you that not all of the love dolls are hard to carry, and it all strongly depends on how fitness you are. If a healthy man with an average strength can lift a real woman. That same man should perfectly raise a doll with half the weight.
Today, we gonna share our thoughts about the weight of sex dolls and help you choose the right one.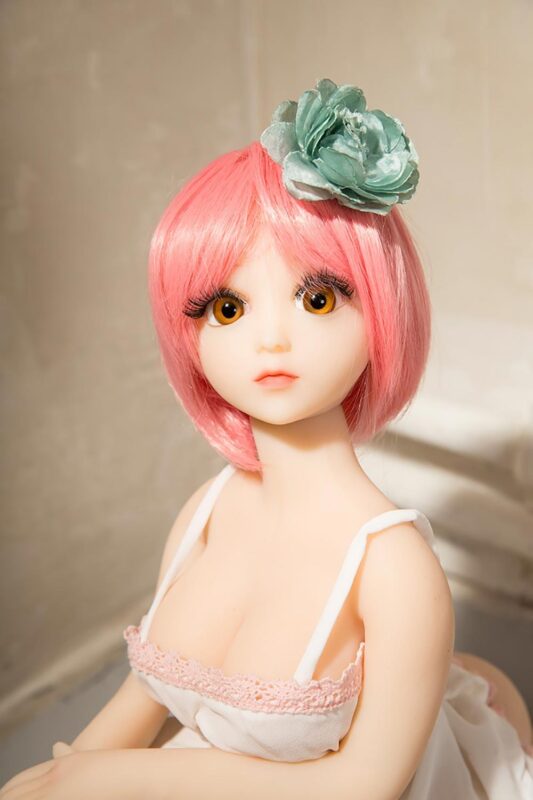 Why Are Sex Dolls So Heavy?
To create a realistic feeling touch and lifelike human skin, sex dolls are made of solid TPE or silicone material so it's heavier and realistic than an inflatable doll which filled with air, and it can pose any sex position with the help of a built-in metal skeleton, it adds more weight on it. The fact is the taller the doll means the heavier it is.
Is It True That Female Sex Dolls Are Heavier Than Male Sex Dolls?
Not exactly, the average weights of female sex dolls are between 3kg-50kg, and the male sex doll goes between 38kg-48kg, we can say that most man sex doll is heavier than female sex doll. But BBW sex doll, fat sex doll, and curvy love doll may be a little heavier than your thought, a 163cm BBW sex doll is weight 50kg, as a BBW love doll has huge boobs, big butt, and a more curvy body, even it is only the half weight of a real fat woman, but it is usually heavier than a male sex doll. However, the mini female sex doll is much lighter than a full-body male sex doll, a little sex doll with 70cm height only weighs 6kg, any man can lift her.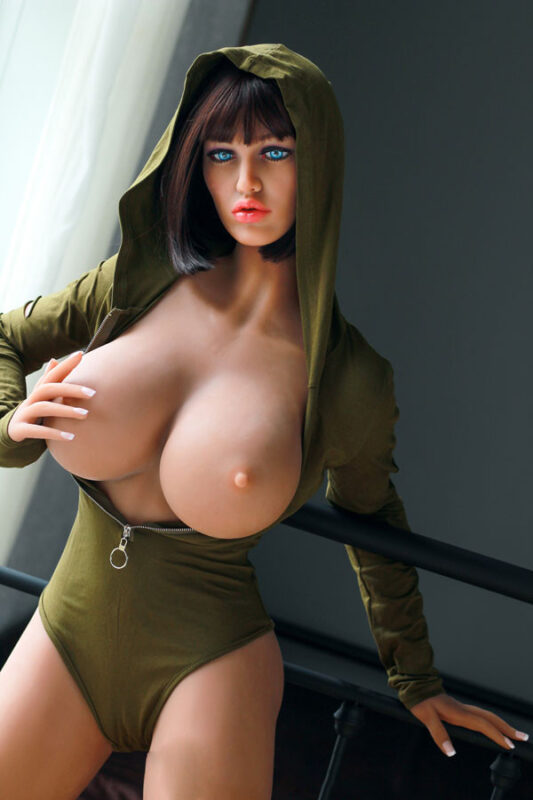 How To Choose The Sex Doll Weight?
Lightest weight sex doll (0.5kg-15kg)
If you like to start with the lightest one, then a torso sex doll will be your best male masturbation toy, it's easy to hold, carry around and store, small, cheap, and easy to clean, the best sex doll toy for those who don't have much budget. Although they do not have the most details, perfectly shaped bodies, and can only do vaginal sex or anal sex, they are still pretty cute and easy to handle. However, they also come with a rather heavy drawback, it's just half the body torso of a woman, so it fails to provide a feel of a real woman.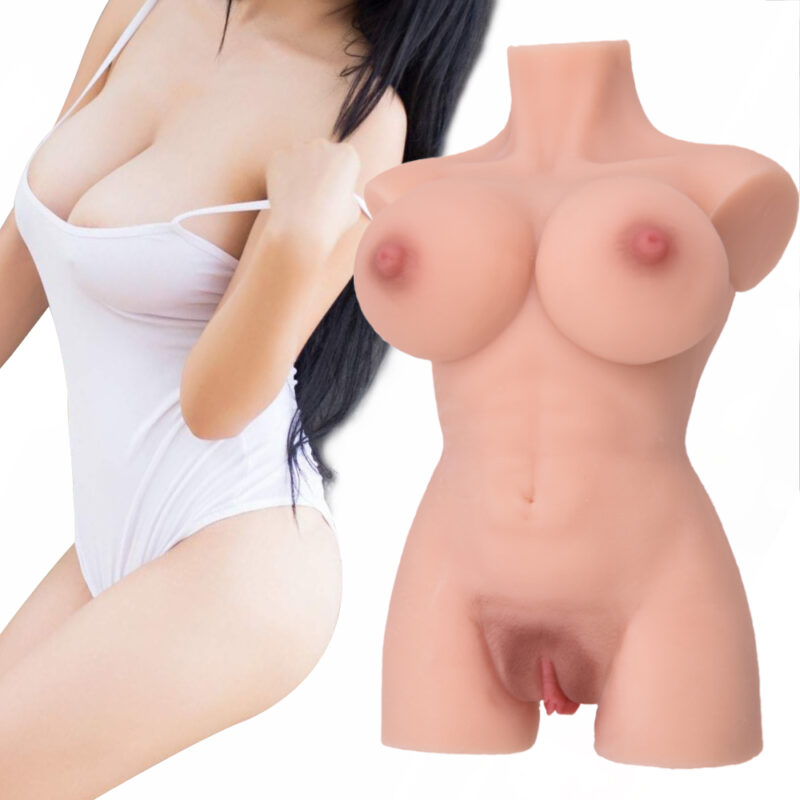 Lightweight sex doll (3kg-16.5kg)
Mini sex doll is a lightweight sex doll that is favored by those who like full-body small girls. The height goes from 65cm-125cm, which is a benefit for those disabled or older men, and the price of these small dolls is considerably lower than that of a full-sized doll. These small sex dolls are considered to be short, so it's very easy to lift and store. They look very life-like, almost like a real girl, only smaller in size, and it helps some skinny folks to fulfill their fantasy about a sex doll.
Medium weight sex doll(22kg-34kg)
Here comes a little bit heavy sex doll. For those who long for a real women's body and touch, those young sex dolls will meet your lust. Those dolls' height goes from 140cm-168cm, this height of dolls starts to feel more authentic and realistic and assure you that they can be the best sexual companion. What's more, as their faces and bodies are modeled on real people, so you can buy them any cloth you like, and they will look amazing. If you are an elderly or disabled man, those dolls can be hard to lift and carry.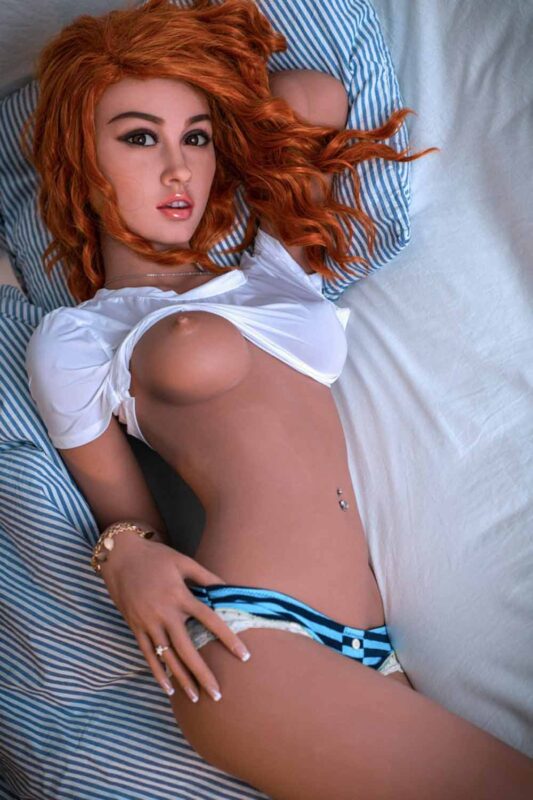 Heavyweight sex doll(30kg or above)
What makes BBW sex doll is heavy is the same things that make her popular, their huge boobs and butt. They are known as being thicker sex dolls with wide hips, big thighs, and H-Cup breasts. The sex dolls we are about to cover are the heaviest in our store. If you are a strong guy who has a sex fantasy about a big woman, then those dolls are here to serve you at no time. Their height goes from 135cm-165cm, if you like sexy curvy women, then you should know it will increase her weight, whether it is a silicone doll or TPE doll.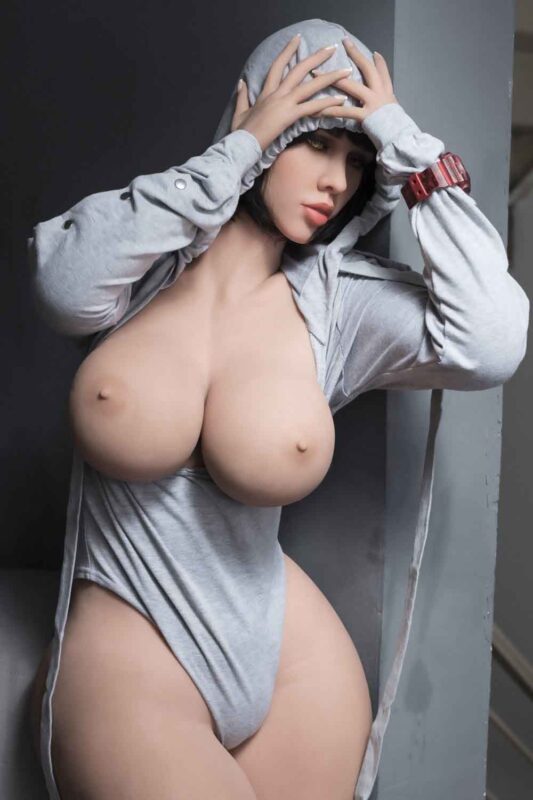 What's The Perfect Weight Sex Doll For Me?
Before you purchase a sex doll, you should consider whether you have enough space to store or hide the doll. If you are a beginner, we suggest that you can start with the small sex doll, which is the best-selling collection due to its mini body and realistic young girl looking. A lighter doll will be easier to move around, pose, and change positions during sex. If you are strong enough and have no back problem, you probably want a more lifelike sex doll with a height above 140cm or a BBW sex doll that satisfies your sex desire for curvy women.
Final word
When you are choosing a sex doll, not only appearance is important, but also height and weight play a crucial role. The weight of a sex doll is based on the height and proportions of the doll. Female sex dolls are more curvy and sexy with their wobbling boobs and ass, so they may heavier than a regular male sex doll. In today's market, there are many options you can choose from, mini sex dolls are always the favorite to most of the man, but some think that they simply cannot connect with short dolls because they are not the same height as a real woman. So choices are on you.