There comes a time when the long-term relationship loses the spark, regardless of how happy you are. Something is missing, and you can't grasp what it is. Sometimes, the solution is as simple as igniting the spark and introducing novelties in the bedroom.
When you are in a committed and long-term relationship, it's easy to get comfortable with your partner and fall into a routine. The sex life becomes less frequent, or in certain relationships, non-existent, so you feel like the fun in the bedroom is long gone. Remember, it's time to spice things up when things get monotonous and boring.
This brief guide will discuss several tips to help you spice up your sex life and boost your intimacy. So if you feel like you and your partner need some stimulus, we recommend checking these highly-flammable tips that will wake up the passion in your relationship.
OnlyFans
OnlyFans is a social media platform that has changed how we see and express sexuality. It's a safe space for creating adult content and earning from it. Many adult performers, influencers, and celebrities use the platform as a channel for expressing their sexuality and interacting with their fans.
You and your partner can create an OnlyFans account and create content together. Or you can interact with other couples, engage in threesomes, or do custom shows. It will take your relationship to the next level and help you explore your fantasies and desires. Feel free to check these best nude OnlyFans accounts to get an idea of how you can spice things up.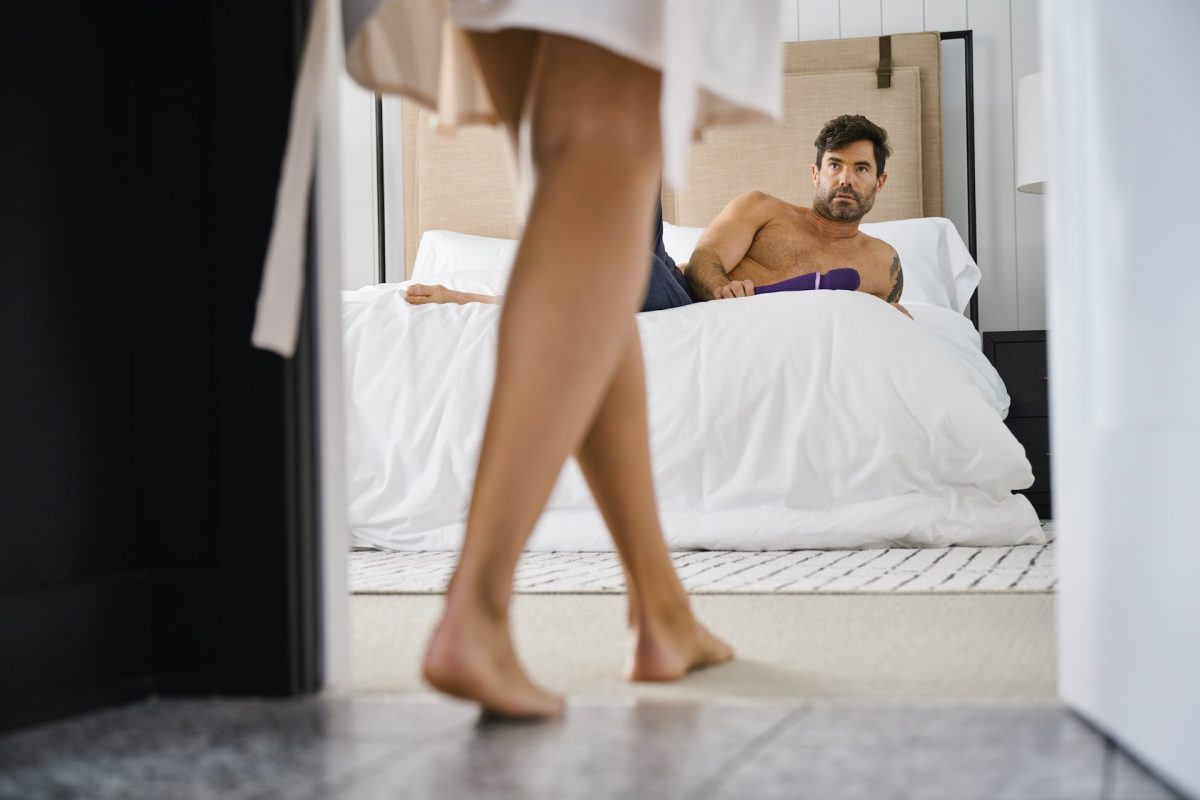 Copyright: We Vibe Toys on Unsplash I License: CC0 Public Domain
Foreplay
Who doesn't love a good appetizer? Starting the sex adventure on a good note will drive you insane in bed. Remember when you and your partner couldn't take your arms off each other when you first started dating? And invested a lot of time into the foreplay?
The biggest mistake many couples make is forgetting the importance of foreplay and putting effort into impressing their partner. Foreplay is required and a prerequisite to arouse each other, leading to fantastic sex afterward.
Take time to tease your partner, make them feel good about themselves, communicate about your desires and needs, and create excitement. Biologically speaking, foreplay is more important to women since it helps them self-lubricate and build an emotional connection, leading to a more extensive climax.
Watch Porn Together
Watching porn together is a massive turn-on for many couples. Porn consumption can be good for your relationship for several reasons. First of all, it is a shared experience, and you can enjoy free hot porn videos without guilt.
It will also help you learn more about your partner's fantasies, what turns them on/off, the eagerness to try out a new position, etc. And it can speed up the foreplay – according to New Scientist, a study at McGill University has shown that both men and women displayed signs of arousal within 30 seconds after watching porn clips.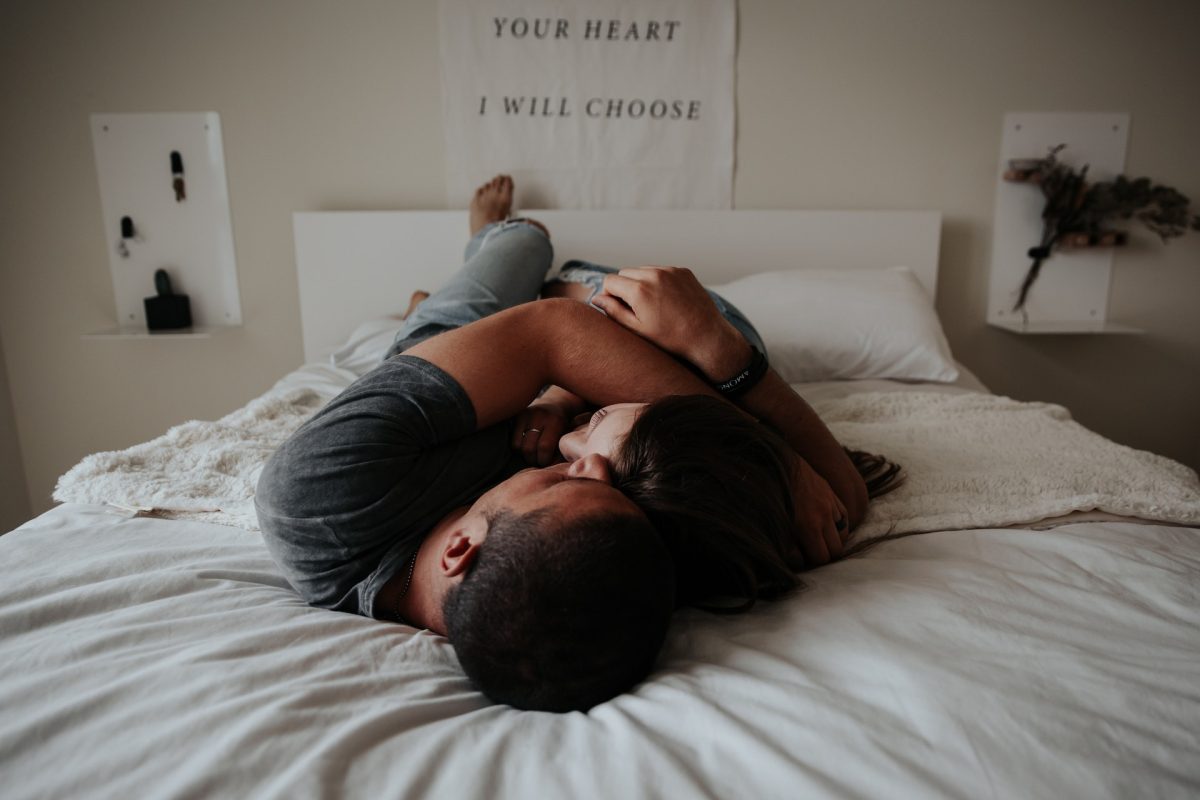 Copyright: Becca Tapert on Unsplash I License: CC0 Public Domain
Cam Shows
Cam shows are displayed on websites where cam models earn money by entertaining, broadcasting, and performing on the webcams. They can either be in studios or at home.
Subscribing to a cam show can increase the passion in the bedroom. You can find cam girls or cam boys and interact with them.
Sex Toys
Sex toys are designed to boost your sexual experience in the bedroom and help you orgasm faster and more intensely. Couples use sex toys like vibrators to get off the pressure of them and aid clitoral stimulation.
Once you start implementing sex toys, whether in the foreplay or during the deed, you can open the door to multiple orgasms and enhance sexual satisfaction. It also helps explore new realms of your sexual desires, which you could potentially enjoy.
Change Positions
And while you're in the exploration phase of your sexuality, you can try out new positions. You don't need to read the Kama Sutra to learn about the possible positions; if you're creative enough, you'll spice things up with a simple change of room.
Sexting
Sending a random sex text here and there is great if you want to take things one step further. It doesn't hurt to send a text saying, "I want you inside of me tonight," which will make your partner's heart pump harder.
Have Fun
Don't forget that sex is all about having fun with your partner and enjoying each other's presence. Erase the thoughts from your mind that you're doing something wrong or whether your partner likes your new movement during sex; instead, focus on mutual pleasure and read your partner's body language.